(English text below)
Eerst en vooral allemaal bedankt voor de lovende reacties op mijn vorige snoer. Nooit zoveel spontane complimentjes gekregen op deze blog.
En superleuk: Ingeborg van Zahia liet me weten dat de grote metalen kraal toch wel Afrikaans zou zijn. Van Ivoorkust nota bene! Wat een pracht van een toeval, dat het ivoor samen in een snoer zit met een kraal uit Ivoorkust. Had ik het zo willen plannen, was het wellicht niet gelukt.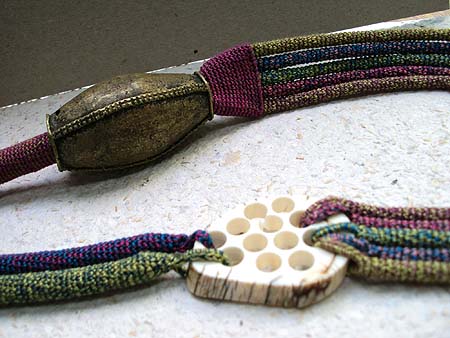 Vorige week had ik een weekje vrij om in huis één en ander te verhuizen. Ook mijn atelier moest er aan geloven. Meteen heb ik mijn etnische kralen eens mooi gesorteerd, als het ware mijn eigen 'petit zahia' gecreëerd. 't Zijn niet allemaal etnische kralen, maar 't is wel de verzameling waar ik uit pluk voor de huidige African Diva's collectie.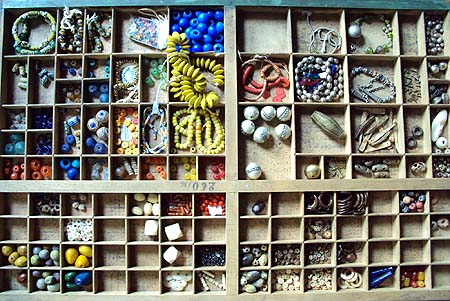 Het glas: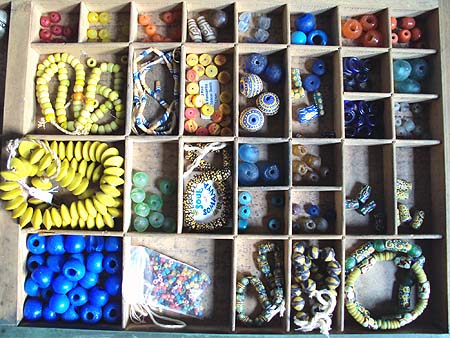 De metalen: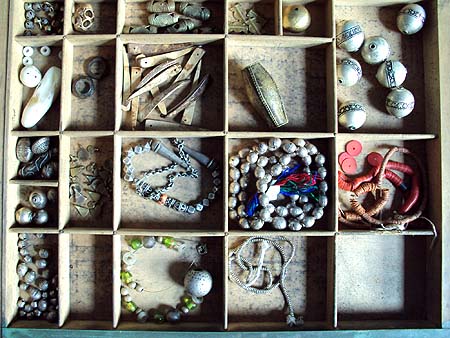 Noten, zaden, been, hoorn, schelp …: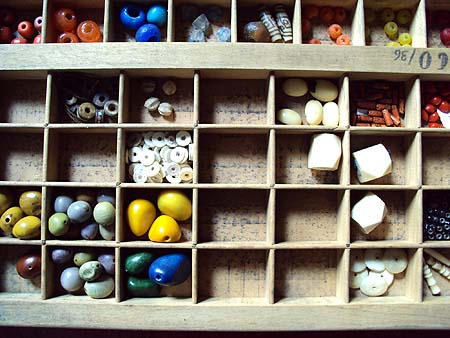 Kokos, klei, hars, … :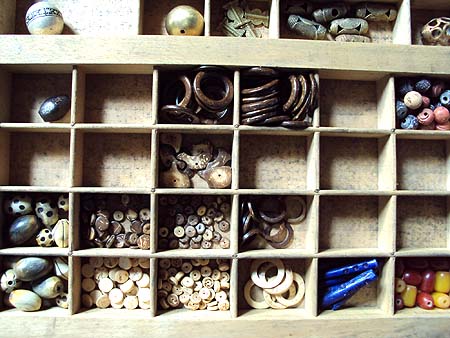 Eerlijk: deze letterbak is zowat het enige dat nu op orde staat, voor de rest is mijn atelier nog steeds een stort (waar wel veel leuks is te rapen ;-))
Thanks a lot for all your nice comments on my AD 20 necklace. Never before I got so many spontanuous comments on a blogpost.
One of the comments came from Ingeborg from Zahia (my favourite beadshop where I bought it) concerning the big metal bead I used in this necklace. I thought it was not African, but it is! It's from Ivory Coast of all places. What a beautiful coincidence, that I used the ivory together with a bead originating from Ivory Coast!
As I had a week off last week, I started moving things in the house and cleaning up the mess in my workplace. Look at my collection of ethnic beads … feel like I have my own 'petit zahia'.