(English text below)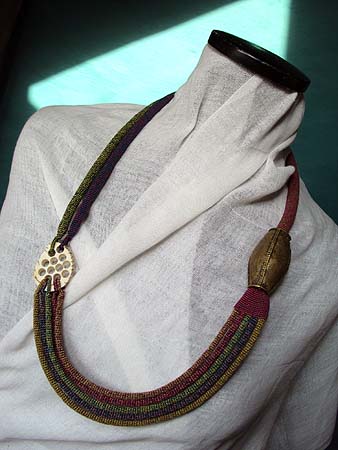 Ik vertelde eerder dat mijn passie eerder naar halssnoeren uitgaat dan naar armbanden of broches. Het ivoor moest dus ook een hoofdrol spelen in een nieuw snoer.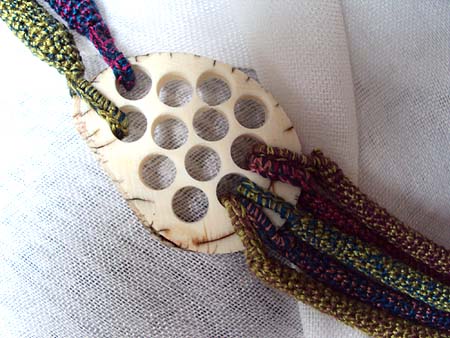 Het is gehaakt met dunne zijde, wel steeds drie draden samen .. .vandaar de kleurmélanges.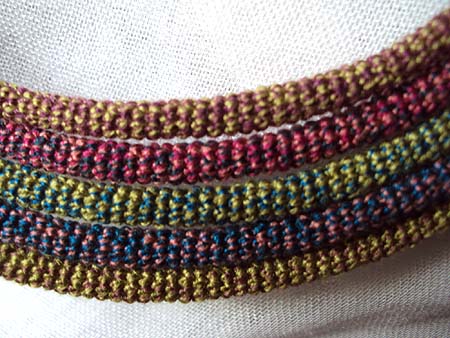 De grote koperen kraal is niet Afrikaans (Afghanistan???) maar matcht wel goed.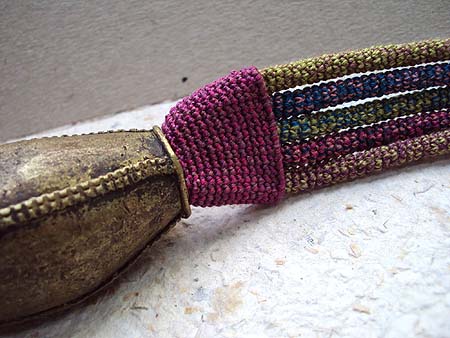 De kleuren zijn geïnspireerd door de zijden Ashanti-doeken. Ik kom daar later op terug, want ik heb nog veel meer in mijn hoofd rond die Ashanti-weefsels …
Vanaf hier, kan je alle foto's zien van dit snoer.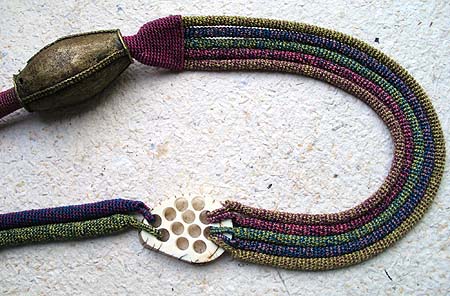 I told you before that I'm more a necklace-maker than a bracelet or brooch-maker. So, this ivory had to play an important role in a necklace, that's for sure.
I combined the ivory with a copper bead, which is not African, I know, but which matches great I think.
The colour-combo is inspired by Ashanti silk cloths … I will come back later on this fabric, cause I've a lot more in mind to do with this inspiration.
The necklace was crocheted with very thin silk yarn (sewing thread), of which I took three threads together, hence the colour mix.
From here onwards, you can see more pictures of this necklace.