(English text below)
In het Antwerpse Modemuseum loopt nog tot 8 augustus 2010 de tentoonstelling 'Zwart, meesterlijk zwart in mode & kostuum'. Ik was er afgelopen zaterdag in goed gezelschap …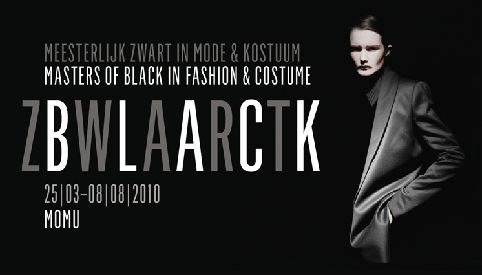 Het Momu heeft een grote collectie in huis (niet te zien voor het publiek); twee keer per jaar wordt er een thematische tentoonstelling op poten gezet.
Klik hier voor meer info over het Momu.
Na een inleiding kleurenleer , kan je je vergapen aan de prachtigste creaties, zowel historische stukken als werken van hedendaagse ontwerpers. Er is feestkledij en rouwkledij; toch fascinerend dat zwart voor zo'n uiteenlopende gelegenheden een topkleur is. Er zijn juwelen en er is kant, … Aan de hand van voorbeelden uit de schilderkunst, wordt ook het gebruik van zwarte kledij door de eeuwen heen, geïllustreerd. In de tentoonstellingsgids die bij je toegangsticket hoort, wordt alles beschreven en uitgelegd.
En ik wil ook graag even dit tonen. Dit eenvoudig zwart  snoer is één van de twee snoeren die mijn grootmoeder had. Naast haar trouwring, een polshologe en een paarlemoeren snoer, had ze deze zwarte krans die ze enkel droeg om naar begrafenissen te gaan …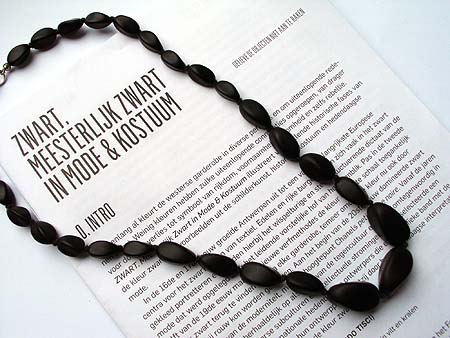 Een impressie van de tentoonstelling: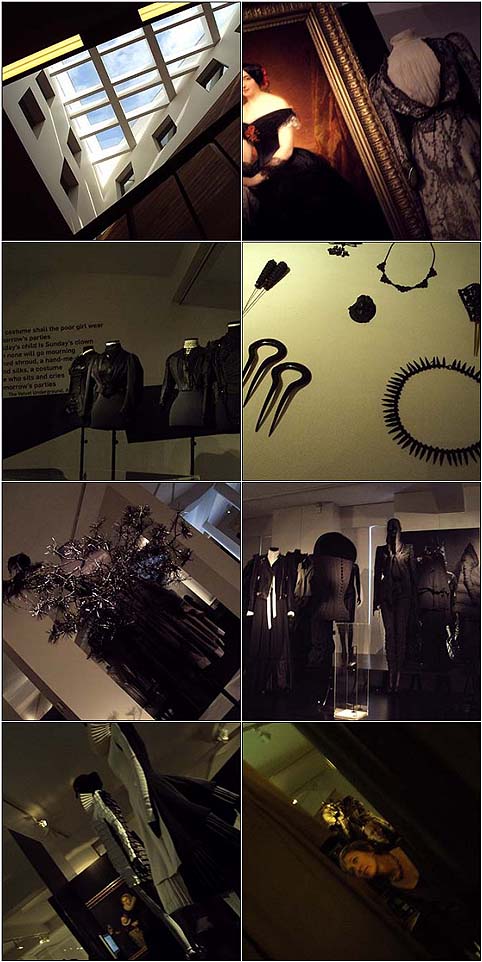 Last Saturday I was in the Antwerp Fashion Museum ('Momu') for an expo in the colour black. I loved the exhibition a lot.  The pictures give an impression of what you may expect: both historical costumes as contemporary fashion, paintings illustrating part of garderobe history, jewellery, lace, …
Click here for more information on the Antwerp Fashion Museum (the museum's website has an English version as well).
And I also want to show you this: on the second picture you can see a simple black necklace. It belonged to my grandmother. Next to her wedding ring, a wrist watch and a mother of pearl necklace, this black necklace was the only jewellery she had. She wore the black necklace only for attending funerals.