(English text below).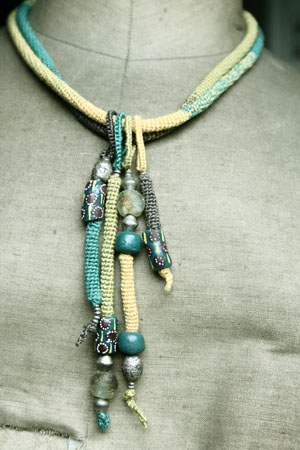 African Diva nummer 15 is er opnieuw eentje met Krobo-kralen. Ik denk dat er nog zullen volgen. Die kralen inspireren me qua kleurencombinatie. En ik vind dat ze heel mooi tot hun recht komen als ze in een kleine hoeveelheid worden gebruikt én gecombineerd met de kralen in Ethiopisch zilver .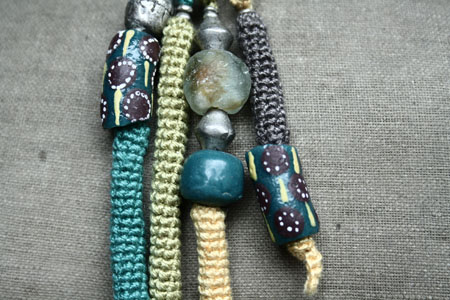 Dit snoer kan ook op z'n volledige lengte worden gedragen (op de foto's zit het snoer zelf, dubbel door de hangers).
Vanaf hier kan je all foto's zien van dit snoer.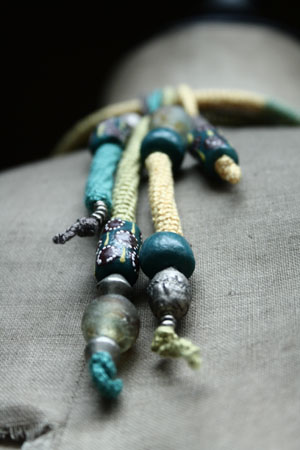 Another Krobo-beads necklace. I do love these beads. They inspire me for picking colours. And when used in small quantities, they match so lovely with the silk threads and (Ethiopian) silver beads.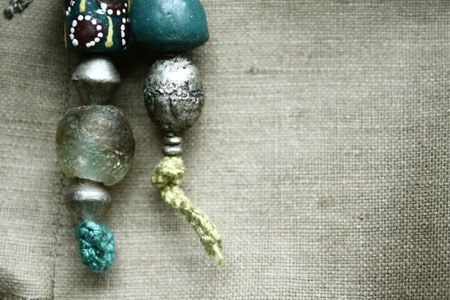 From here onwards you can see all pictures of this necklace.