(English text below)
Na drie dagen London én het grote grote verjaardagsfeest voor zoonlief (mijn fotograaf is 18 geworden) … ben ik terug in blogland.
Inspiratie genoeg om over te schrijven … maar eerst London dus.
Ik geef jullie gewoon wat indrukken mee. Er is zoveel om te zien en overal lonkt de inspiratie, dat blijkt overigens uit de foto's.
We hadden onze dagen zo gepland dat we de eerste en de derde alles te voet deden, de middelste dag spoorden we kris kras door London met een ééndagskaart.
Veelzijdig London (o.a. Notting Hill, Portobello Road, China Town, …):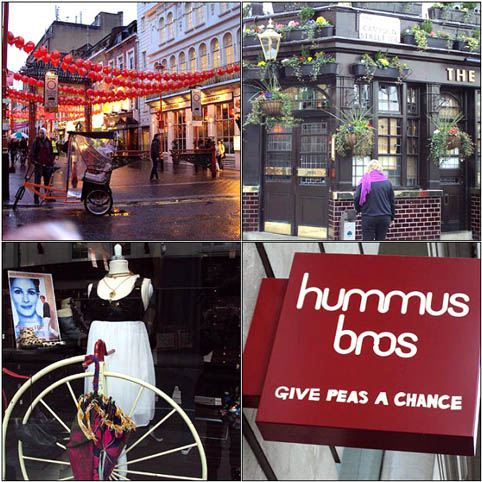 Kleurrijk (textiel)London: (o.a. de vintage Afrikaanse stoffen van Adire)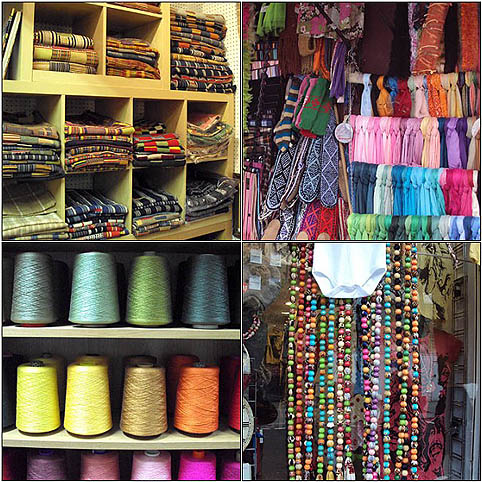 Inspiratie uit het British Museum (o.a. gehaakt  hoedje uit Madagascar, koralen snoer, …)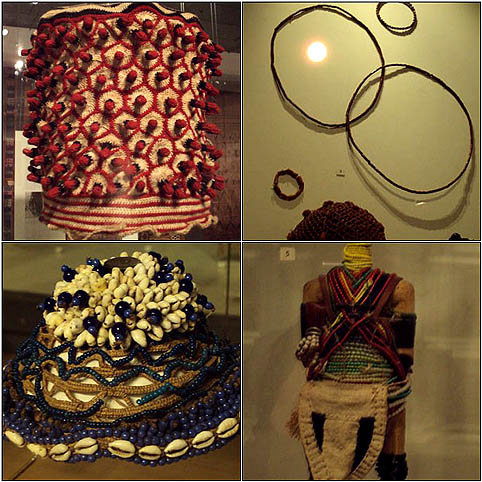 En dé topervaring van deze uitstap: the Petrie Museum of Egyptian Archaeology!! (met dank aan de lieve Mariemoo voor deze gouden tip).
Dit museum is gewoon niet te doen. Het is vooreerst al volledig uit de tijd (het ging open in 1915):Â  beperkte openingsuren, gratis toegang, stokoude houten tentoonstellingskasten, slechte verlichting, … maar dit maakt het juist zo charmant en bijzonder.
Aan de ingang worden we verwelkomd door een tachtigplusser (een gepensioneerde professor?), er zijn zaklampen ter beschikking om de donkere plekjes van de kasten bij te lichten (en dat is echt nodig), de informatie is op vergeelde papiertjes geschreven met een pen of een oude tikmachine, … Ook het diverse publiek droeg bij tot de sfeer, een paar toeristen en jonge gezinnen, maar vooral een ouder koppel dat samen met een prof hiërogliefen zat te lezen! Absoluut een zalige belevenis!
Wat er hier al niet binnenzit!!! Het museum heeft zo'n drieduizend snoeren met oude kralen die de volledige geschiedenis van het oude Egypte overspannen (van de 4de eeuw voor christus tot 332 voor christus). De materialen: héél veel keramiek (in de prachtigste turquoise kleurschakeringen), ook veel kornalijn, schelpen (o.a. struisvogel), amethist, quartz, glas, …
Boodschap: wat een kracht gaat uit van dit pure materiaal: een ingewikkeld design zou afbreuk doen aan de geschiedenis van deze juwelen, van de vrouwen die bij deze kralen horen.
Geniet er van: (de foto links onder zijn glazen oorbellen!!! waw!!!)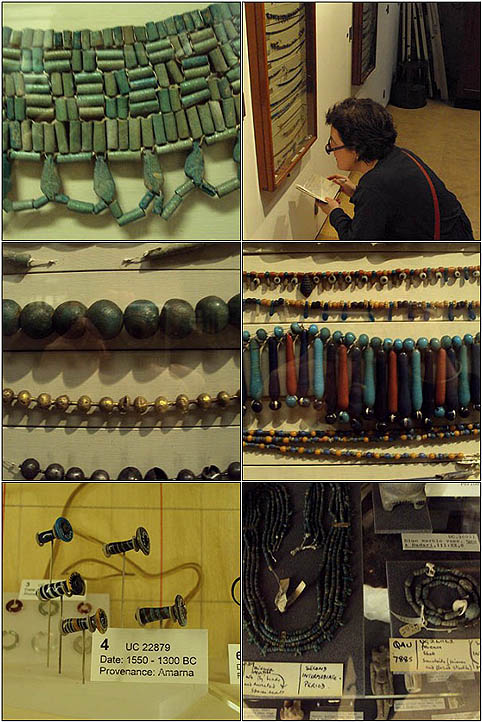 After having spent three days in London and having celebrated the 18th birthday of my son (my photographer), I'm back in blogland!
Lots of inspiration to write about. but first things first.
I just show you some snapshots of our London trip.
The first mosaic is London, just walking around and enjoying the diversity of this metropole.
The second one is London in textiles, diversity as well. A.o. Adire vintage african textiles.

The third mosaic is the British Museum (a.o. a crocheted hat from Madagascar)
And the last one is a reflexion of my visit to the Petrie Museum of Egyptian Archaeology. Whow! what a museum. It's very old fashioned, but this is also what it makes so charming. And there is a lot to see!!
The museum has about 3000 strands of ancient Egyptian beads!! Most are in faïence, but there is also carnelian, glass, shells, quartz, amethist, …
If you are addicted to beads, this museum is a real must!!!