(English text below)
Wie heeft dit opgemerkt??? 😉 Ik heb twee AD's overgeslaan! Ze zijn ten eerste nog niet gefotografeerd en ten tweede wil ik AD 14 laten aansluiten op het vorige bericht over de Krobo-kralen.
In dit snoer heb ik twee types van Krobo-kralen gebruikt: de heldere en de poederglaskralen. Verder is dit een eenvoudig snoer, maar wel met veel mogelijkheden. Vind ik altijd leuk als je ook met een snoer kan spelen: lang of kort, enkel of dubbel, …
Het volledige snoer, met de drie hangers: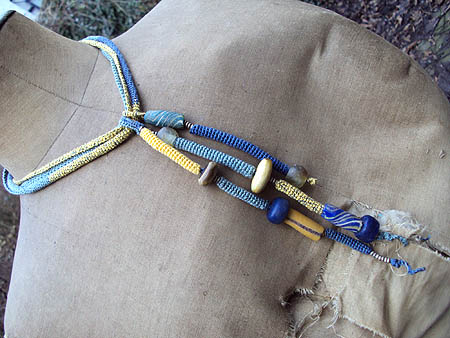 Het oogje waarmee de hangers aan het snoer hangen, is groot genoeg om het over het slot te schuiven. Met één van de hangers: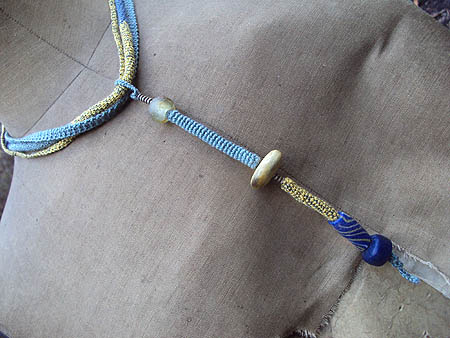 Of gewoon zonder hangers. Leuk effect als je de strands een beetje draait: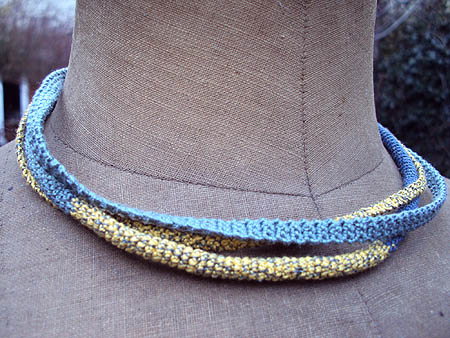 Een duidelijk zicht op de gebruikte kralen: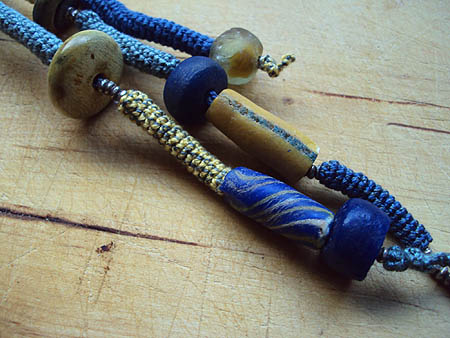 En nog eentje: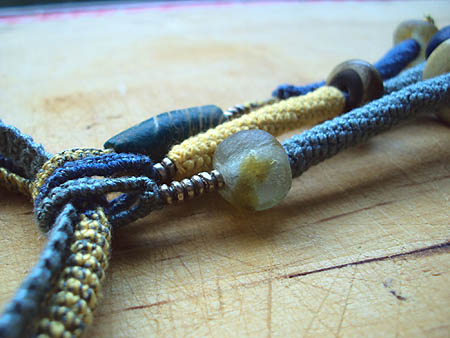 Even het materiaal van dichterbij tonen. Ik vind het nog steeds heerlijk om met die dunne zijde kleurovergangen te maken: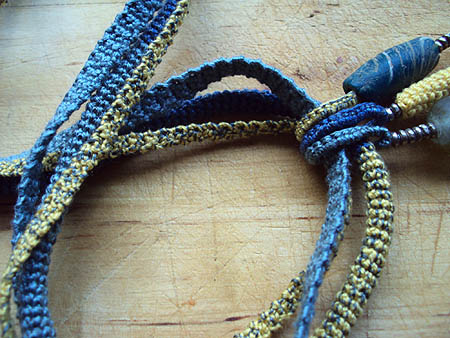 Vanaf hier kan je alle foto's van dit snoer zien.
Veel kijkplezier en tot binnenkort … morgenvroeg vertrek in naar Londen, joehoe!!
In the previous blogpost, I wrote about the 'theory' of Krobobeads. Today, I show you the 'practice'.
In this three-stranded necklace, I used the translucent beads and the powderglass beads. You can see them clearly on the above pictures.
I just love it, when you can play with cloths and also jewellery: wearing it simple or double, long or short, …
On the first three pictures, I show you severall ways how you can wear this one …
From here onwards, you can see all the pictures of this necklace.
Enjoy watching the pictures. See you soon, I'm off to London tomorrow morning!