(English text below)
Vandaag had ik een vrije dag vol goeie voornemens: atelier opruimen, haken (uiteraard) en bloggen over de Krobo-kralen.
Het opruimen is heel beperkt gebleven ;-), zelfs het haken … gezien ik nu bij uitzondering thuis was bij daglicht, heb ik foto's gemaakt en mijn Etsy-winkeltje aangevuld met onderstaande snoeren. Ze dateren al van een tijd geleden, maar ze zaten nog niet in een blogbericht: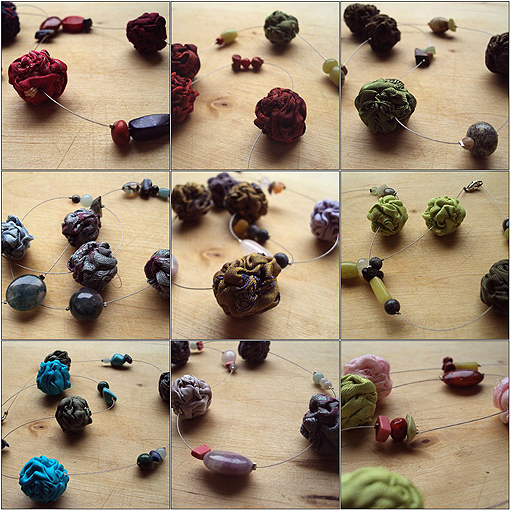 Het bericht over de Krobo-kralen zal voor een andere keer zijn …
I had the day off from work today. Hurray! I had planned to clean my workplace and blog about the Krobo-beads …
But, as the daylight was ok ,I took lots of pictures and listed some items in my Etsy-shop.
I made the above necklaces quite some time ago, but I haven't shown them in the blog.
Enjoy looking.
The blog post on the Krobo-beads will be for another time …