(English text below)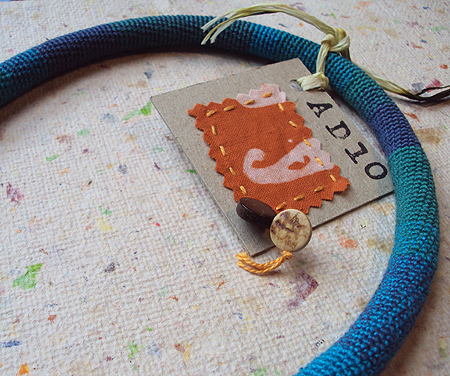 Een blauwe versie van het vorige snoer. Met alweer een slot waarvan ik hoop dat het een Afrikaanse sfeer uitademt.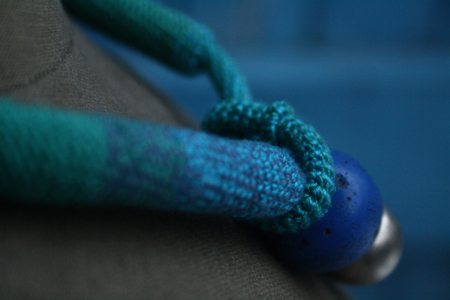 De zilverkleurige kraal is alleszins Afrikaans: rechtstreeks uit Ethiopië (met dank aan Fleurfatale).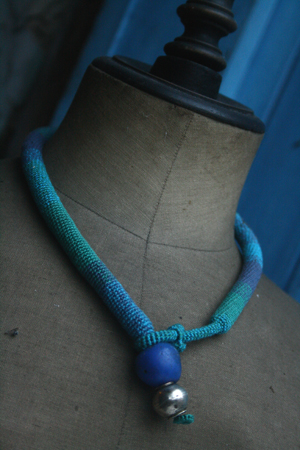 Vanaf hier kan je de hele reeks foto's zien van dit snoer.
!!!!! En graag ook dit: Mariemoo's eerste snoer van ons gezamenlijke project is klaar! Haar eerste African Dream's werk, kan je hier zien, of via haar blog (zie blogroll hiernaast rechts).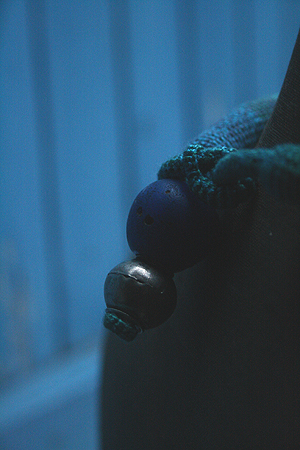 This is a blue version of the necklace I showed you in my previous blogpost.
it also has an 'frican' clasp: an old glass bead and an Ethiopian silver bead.
You can see all the pictures of this necklace from here onwards. Enjoy!
Attention: Mariemoo finished her first African Dream necklace. You remember: the one inspired by the large bronze bead I bought in Paris. Click here to watch her work.