(English text below)
De voorbije weken en maanden heb ik (digitaal) gereisd door zonnige landen. Eén van mijn beste vrienden trok een aantal maanden door Thailand, Maleisië en Cambodja. Via lange mails, met heerlijke en interessante verhalen kon ik ook mee.
Marie (Mariemoo!) zat een maand in Senegal. Haar reisblog hield de thuisblijvers in sneeuw en kou, ook warm.
Dit weekend zijn deze reizigers thuis gekomen. Dat wordt knarsetanden, vrees ik: alles is hier grijs en nat.
Dit bericht is voor hen. Maakt de zon ons niet warm, deze enthousiaste samenwerking doet dat wel! Ik onthul het eerste snoer van het project dat Marie en ik rond Afrikaanse inspiratie op stapel hebben staan. Mijn African Diva's en haar African Dreams zullen, van Vlaams Brabant tot Oost Vlaanderen, dit nieuwe jaar kleuren!
In dit bericht kan je het ontstaan van deze samenwerking herlezen.
Nu ik tags heb gemaakt, kan ik wat orde brengen in deze collectie: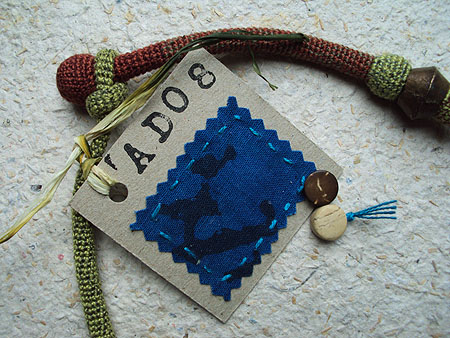 De kraal waarmee het verhaal van dit snoer begon: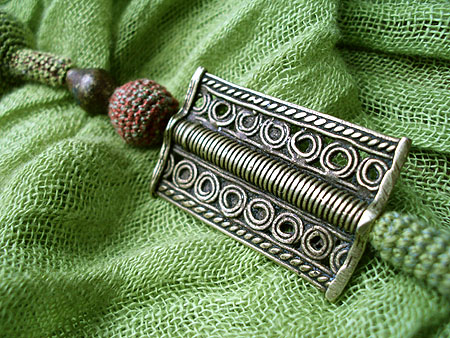 Een totaalbeeld:
En nog wat close-ups :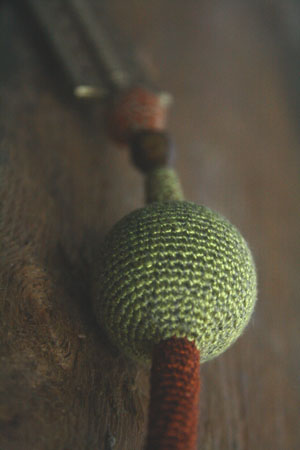 Ik vond het heerlijk om aan dit snoer te werken. Het waren vooral de materialen die mij hebben geïnspireerd (zowel de Afrikaanse kralen als de nieuwe zijde).
En ik heb me een beetje een kunstenaar gevoeld: het geluk van te creëren, het genot, het verlangen naar het vervolg, de nood en de deugd om daarmee bezig te zijn, …
Vanaf hier, kan je nog veel meer foto's zien van dit snoer.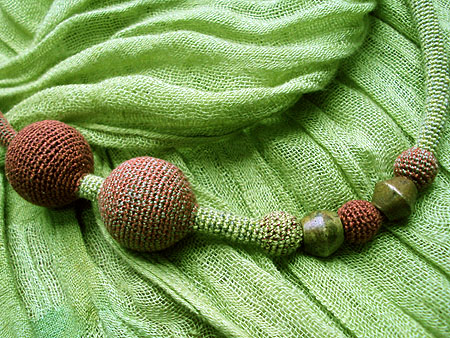 During the previoius weeks and months I travelled in sunny countries by means of travelblogs of friends of mine.
One of them was Marie from Mariemoo!. She's back now from one month in Senegal. It will probably hard to return to daily life, now that all is grey and wet in Belgium.
There is nuosunshine to get warm, but there is the enthusiasm of working together and bein creative. That's how I welcome my travelliing friends, showing you the first African Diva's necklace that was inspired by the cooperation of Marie and myself. There will be more to come …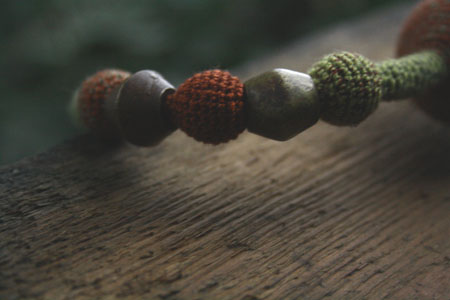 If you want to reread the blogpost that tells more about this common project, click here.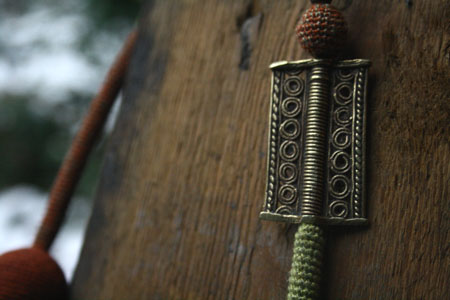 I'm very happy with this design. I felt a bit of an artist working on it: the happiness of creating, the joy, longing for what's coming next, the need for being busy with this passion, …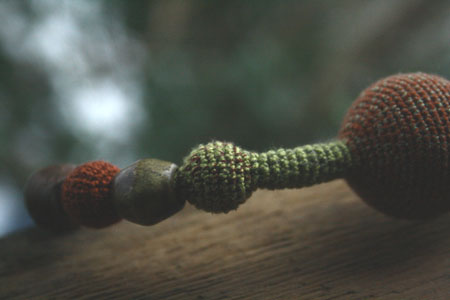 From here onwards you can see a lot more pictures of this necklace.