(English text below)
Dit snoertje moet er echt nog bij, nog voor het jaar wisselt.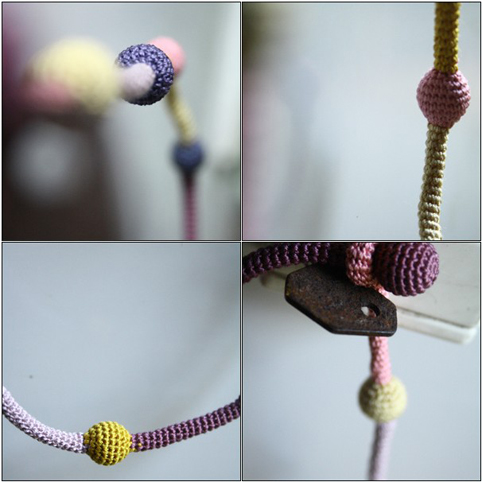 Ik heb het gehaakt toen ik in Lissabon was (begin oktober). 't Is een heel eenvoudig kort snoer. In een kleurencombinatie waar ik zelf niet zo gauw zou opkomen.
De inspiratie kwam van de kleuren van een foto in een tijdschrift, een ensemble van Olivier Strelli. Let ook op het prachtige snoer dat dit model aanheeft!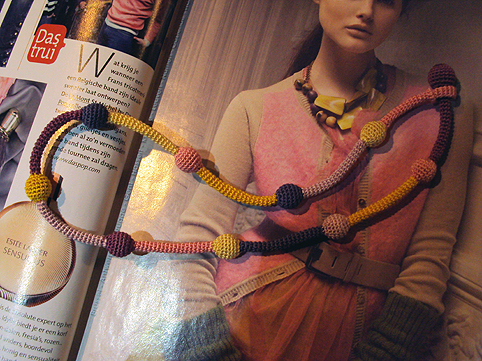 This necklace really needs to be in this blog before the year changes.
I crocheted it when I was in Lisbon last October.
It's a simple short necklace. I was inspired by the colours I saw in a magazine, an outfit from Olivier Strelli.