(English text below)
In het vorige bericht beloofd, hier zijn alle foto's van de rood/zwart snoeren.
Vanaf hier (klikken) kan je ze allemaal in full size zien op de fotopagina van mijn website. Hieronder zijn de mozaïeken.
Het (voorlopig!) laatste in de reeks asymmetrische korte snoeren. Ik haak er later zeker nog eens een reeks, want ze zijn heel leuk om te doen en vielen in de smaak. Misschien moet ik mij laten inspireren door de kleuren van mijn Afrikaanse snoeren?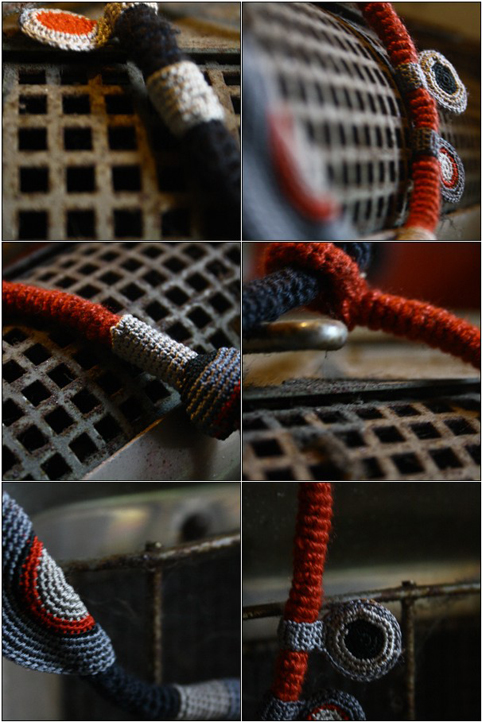 Het Afrikaanse geïnpsireerde: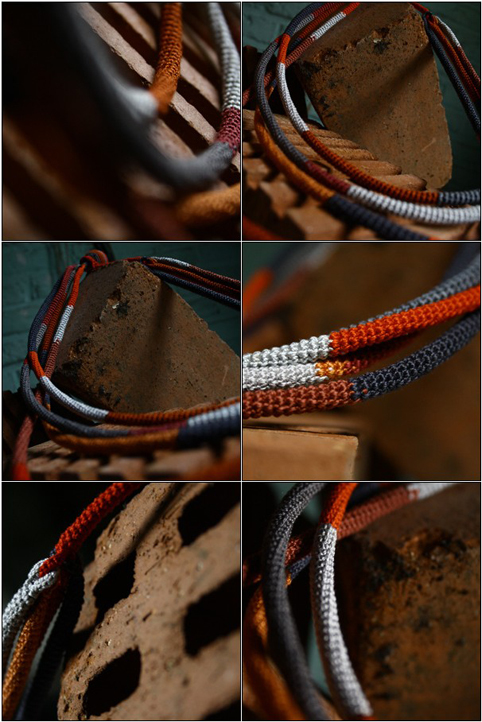 En het snoer van vroeger, maar nu met echt mooie detailfoto's: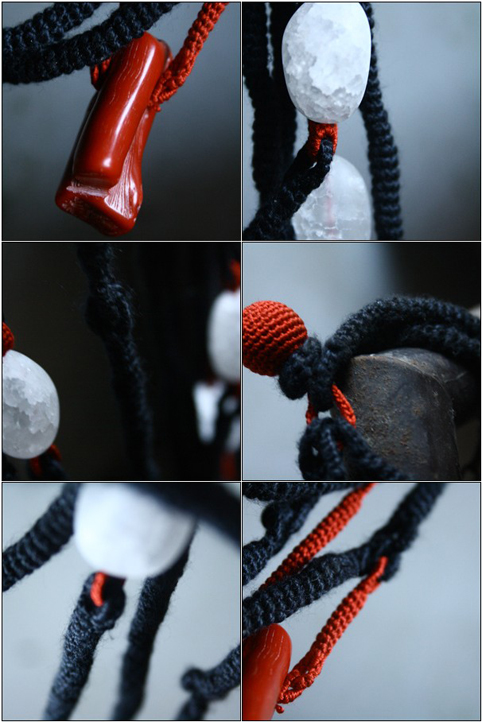 As promised on christmas, I uploaded all the pictures of the red/black necklaces on the photo-page of my site.
From here on, you can see all of them in full size. Above you see the mosaics.
First there is the last one in my series of short asymmetrical necklaces. I will sure crochet more ot them. They're so nice to crochet and they were a big success?
Then there is the four strand tube necklace. And the last one is an older necklace, but now with very beautiful detail-photos.
Enjoy watching them!