(English text below)
Aan iedereen een mooie kerst-dag toegewenst!
Afwas van het kerstavondetentje is achter de rug, kopje koffie in de buurt, laptop beneden gezet met zicht op de rode lichtjes van de kerstboom,…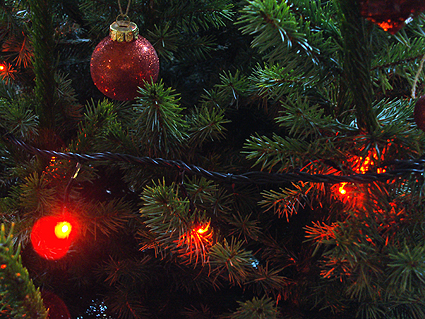 Ook al zijn er modetrends in de kerstversiering, rood blijft toch de scepter zwaaien. Ook bij ons thuis: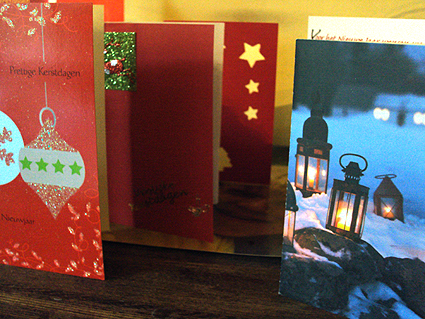 En om in het rood te blijven, hieronder wat foto's van werkjes van mij waar rood inzit. Die zijn eerder uitzonderlijk, wegens moeilijk te vinden rode zijden cordonnet.
Dit snoer is er al een tijdje, het staat wel ergens op de fotopagina van mijn site, maar het stond nog niet op mijn blog: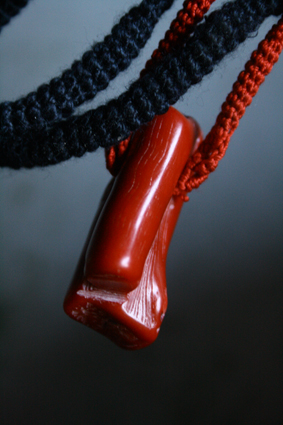 Eentje uit de asymmetrische reeks: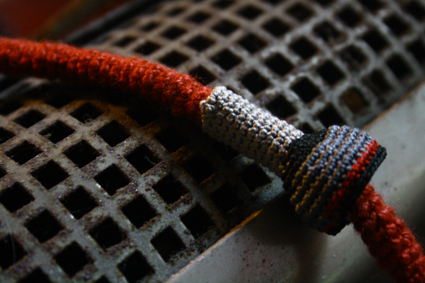 En een model dat ik reeds eerder haakte. Ook toen speelde al de Afrikaanse inspiratie …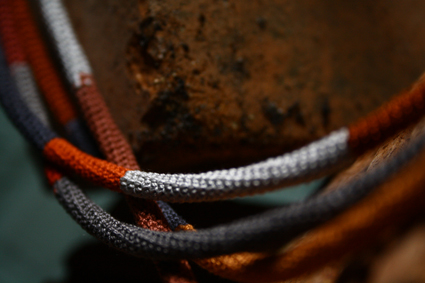 Ik heb nog meer foto's van deze snoeren. Ik probeer ze later deze week op de site te zetten en geef dan een seintje.
Merry christmas to everyone everywhere!
Seems that, whatever fashion trends in christmasdecoration might be, red reigns our houses. It's also like this in our house.
And to continue in red, I show you some details of my work where red was used. I don't often use red, because it 's so difficult to find red silk cordonnet.
You can see a necklace with a beautiful red coral (I made it before I started blogging), then there is one of the asymmetrical series. the last one is a design I crocheted before… also in this necklace African inspiration was not far away.
My son made more pictures of these three necklaces, I will try to add them to my site one of these days.