(English text below)
Vorig jaar, op gedichtendag, kwam er plots een collega in mijn bureau, die voor mij een kinderversje kwam opzeggen.
Het ging als volgt:
In de lente doe ik raar, ik steek radijsjes in mijn haar.
Ik geef de bloemen dikke kussen en haak schoentjes voor de mussen.
Prachtig toch! En die collega wist totaal niet dat ik een verwoede haakster ben.
Ik heb het gedichtje gespaard tot het echt lente werd. Het siert nu mijn facebookpagina.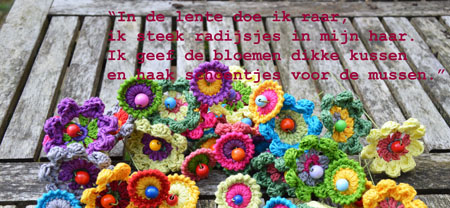 De bloemetjes die je op de foto ziet, brengen lente in ons huis. Hopelijk worden ze niet te snel geplukt.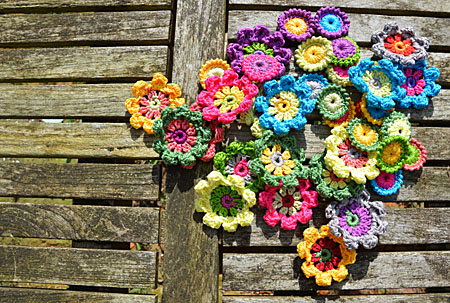 –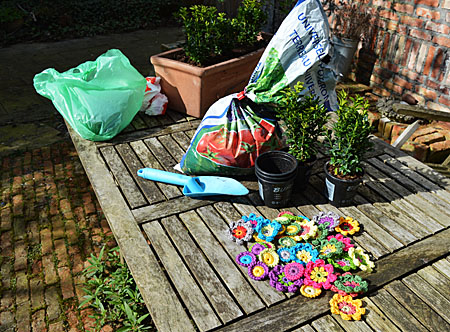 –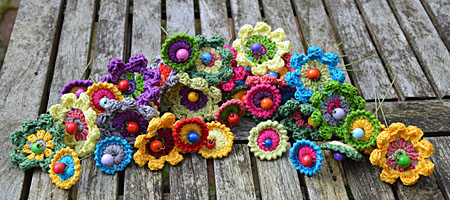 –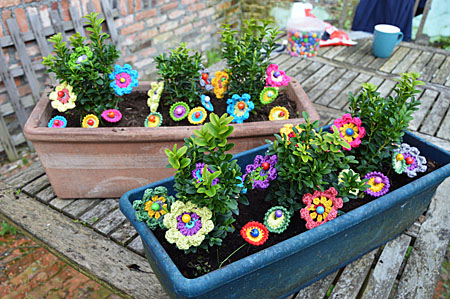 –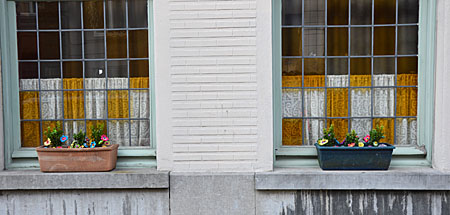 –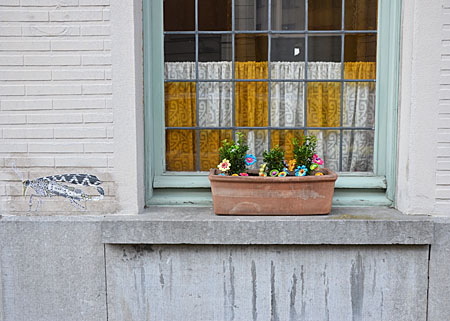 Hier word ik blij van: mensen die komen aanbellen om te zeggen hoe tof ze de bloemen vinden 🙂
Above, the dutch text of a poem that deals with spring and the crazy things people do when they feel spring.
I used the text on my facebookwall.
The crocheted flowers you see on the image, now welcome spring in our house.
Hope the flowers will not be picked.