(English text below)
Gehaakte kledij heeft vaak iets vintage, iets kitcherig, … op zich niks mis mee, maar niet echt mijn ding.
Een andere toer op, een 'gebreihaakte' jas… wat denken jullie ervan?
Ik heb al eerder breien en haken gecombineerd bij textiele juwelen ( zie de rubriek miss  knit and miss crochet).
Breien en haken combineren, vind ik wel plezant om te doen. Bij deze jas is het bovengedeelte gebreid, het onderste is gehaakt in de andere richting (en later apart aan het bovenstuk genaaid). 't Was even zoeken welke steken ik zou gebruiken: het gebreide stuk toch liefst iets anders dan een gewone tricot, het gehaakte stuk wou ik luchtig en  zwierig.
En voilà , een jas voor de komende winterprik: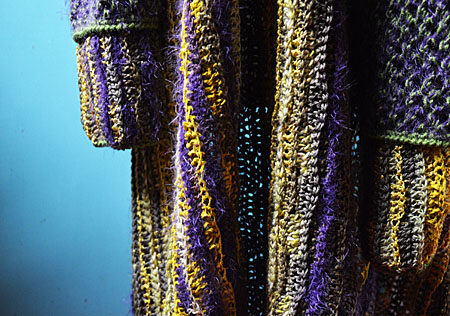 –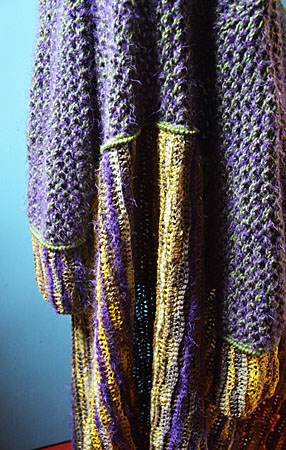 –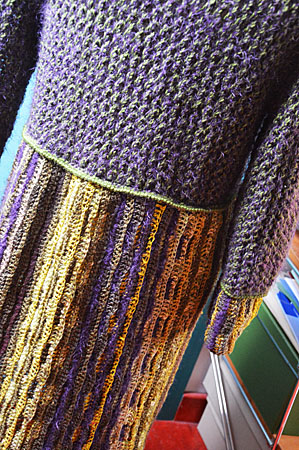 –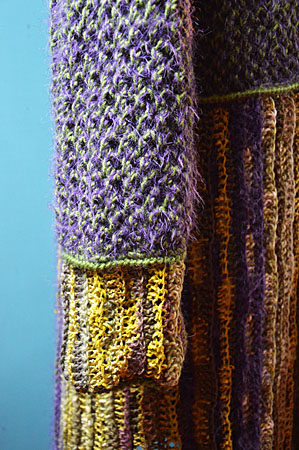 –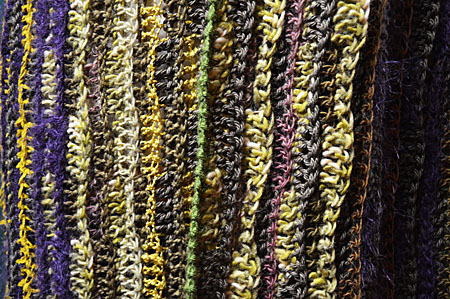 –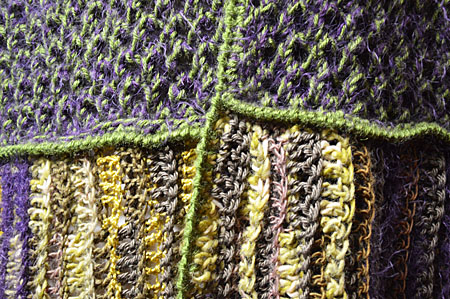 –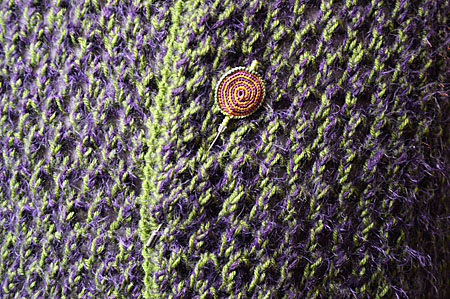 Above a knit/crochet jacket. Crocheted clothing is often vintagelike or has a flavour of kitch. Nothing wrong with that, but is is not particularly my style.
Look up the blogpost category 'miss knit and miss crochet to watch the jewellery where I combined knitting and crocheting before.
For this long jacket I knitted the upper part and crocheted (in the opposite direction) the lower part.
What do you think?