(English text below)
Wie met draden bezig is, kent ze al langer: Bart en Francis, de garenmannen uit Kortrijk.  Volgend weekend houden ze hun jaarlijkse grote open deur weekend.
De garens die ze aanbieden ken ik al langer. Mijn moeder gebruikte ze ook al voor haar kantklossen. En doorheen het jaar, kan je ook via hun webshop bestellen. Het aanbod is héél groot, met de nadruk op fijne en ongewone materialen.
Je vindt hier alle info over het open deur weekend, de aanbiedingen en de bijzondere gasten.
Dit jaar is o.a. Cécile Balladino te gast (cf mijn  post over de Compostella-sjaal).
Een paar foto's van mijn vorige bezoek: met de trein naar Kortrijk (de zaak van B&F is een klein kwartier stappen van het station) , en teruggekeerd met een rugzak en extra zak vol garens 🙂 . De laatste foto is mijn 'oogst' (waarvan ik inmiddels al een aantal garens gebruikte voor mijn sjaals).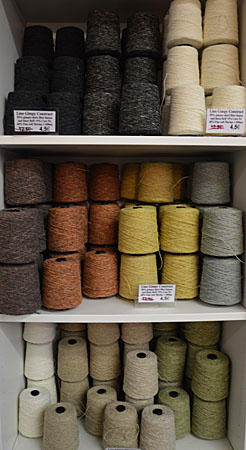 –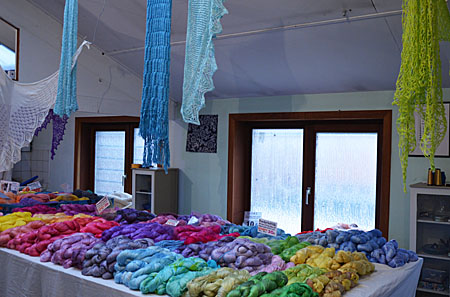 –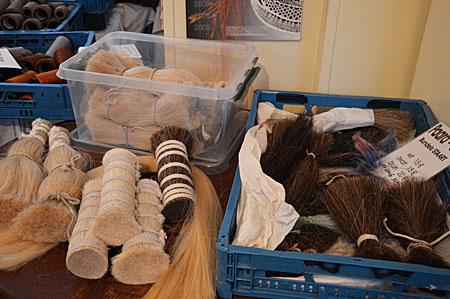 –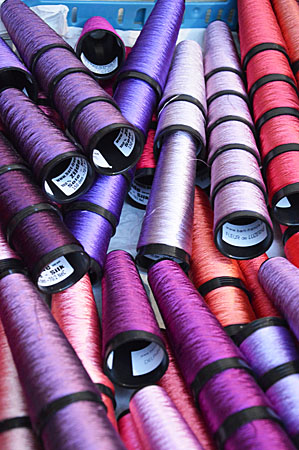 –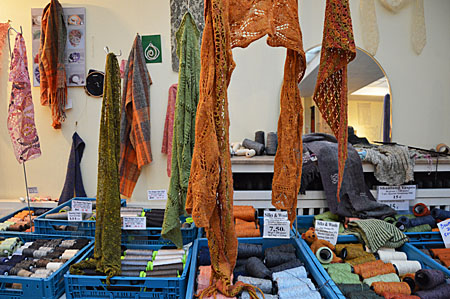 –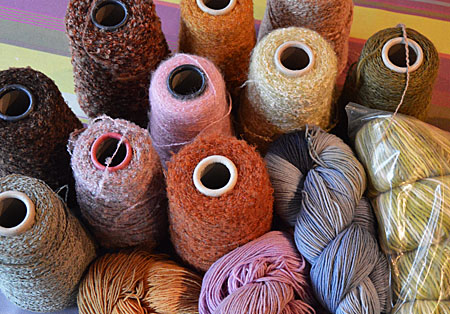 In Belgium, France and the Netherlands Bart&Francis are well known for their wide range of yarns and threads. Next weekend they organize their yearly open door weekend. Here you find all information. You can also order by the internet.
This year they invited a.o. the French crocheteer Cécile Balladino.
Above some pictures of my last visit. The last picture is what I bought the last time, some of the yarns I already used in my scarfs.