(English text below)
Ook leuk: een hoop restjes zijde in een schaal gooien, haaknaad en houten kralen in de aanslag … en maar haken, gewoon volgens de inval van het moment.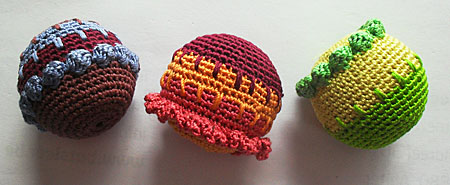 Er zijn redenen voor dat mijn voorraad natuurlijke kralen uit Ecuador en uit Peru weer mijn aandacht krijgt  😉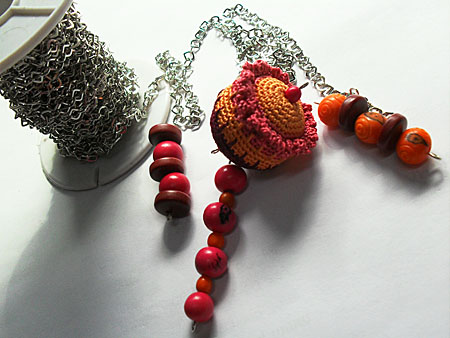 De resultaten: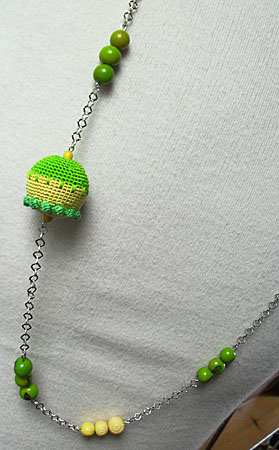 –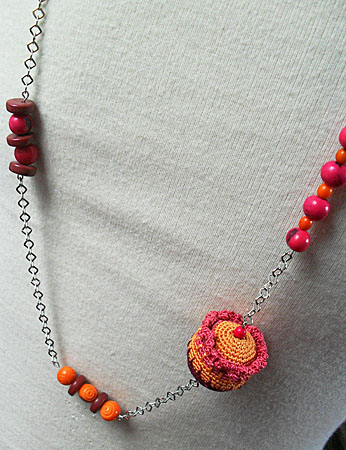 –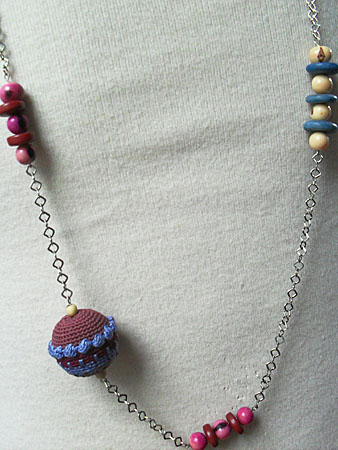 –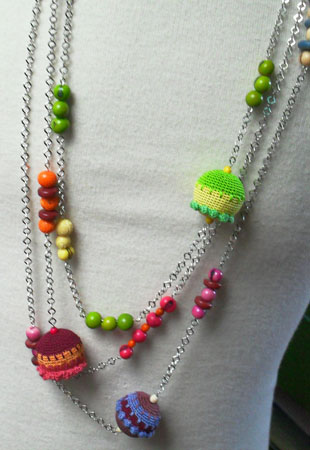 I just love to play with colours and stitches. I combined the crocheted beads with my natural colourful beads from Ecuador and Peru.