(English text below)
Zondagen, vooral als de zon schijnt, zijn zalig. Niet dat ik dan buiten loop, in de warmte van de zon achter het raam, doet ook goed. (achtergrond vandaag was het Belgisch kampioenschap veldrijden, jawel! 😉 )
Deze armband stond al een paar weken op de haaknaald.
Het begin:
Ik haak mijn armbanden rond een blankhouten armband. Eerst een reep, daarna toe haken. Zo ziet ie eruit, pas toegehaakt. Ook een draagbare mogelijkheid, vind ik: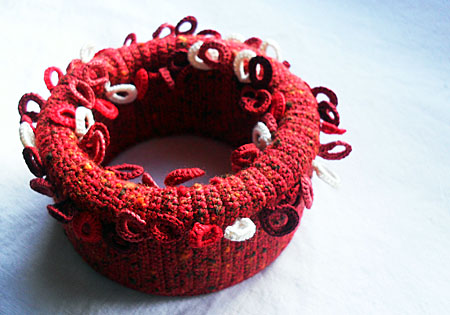 –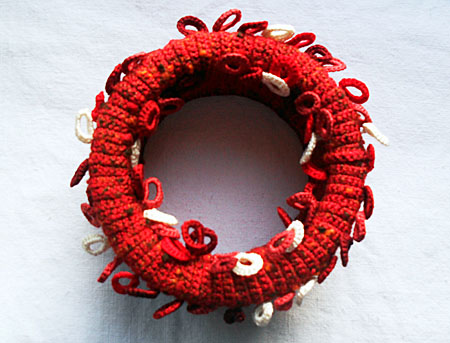 En zo is hij bedoeld: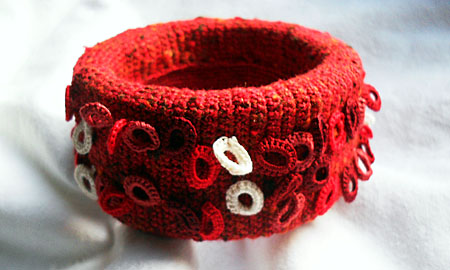 –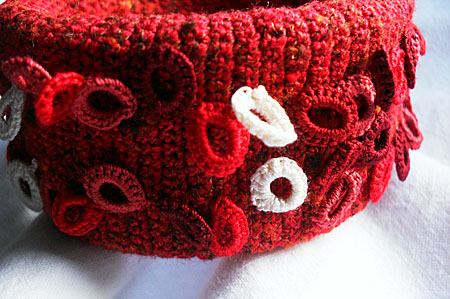 –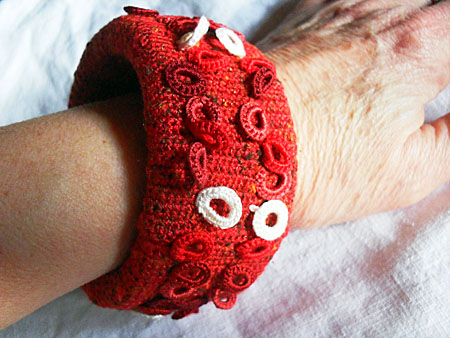 Another bracelet. I crochet these bracelets around a wooden bracelet. First I crochet a rectangle, when finished I close it around the wooden bracelet.
In the first pictures you see the bracelet just after everything is crocheted together. You can also wear it this way, I guess.
The last pictures show the bracelet how it is meant to be worn.