(English text below)
Het mag ook eens andersom zijn: goede voornemens op het einde van het jaar in plaats van in het begin.
Opruimen geblazen dus, wel leuk opruimwerk: de honderden bobijntjes zijde eindelijk eens een beetje op orde steken. De kast heb ik al twee jaar, de bobijntjes zijde verzamel ik al zo'n tien jaar … 😉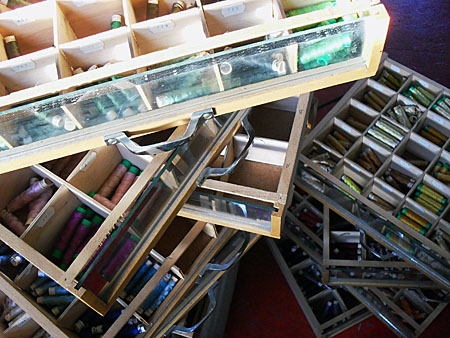 –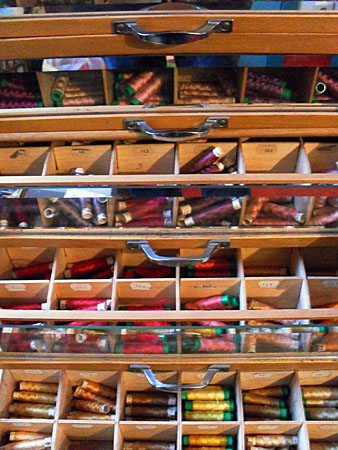 –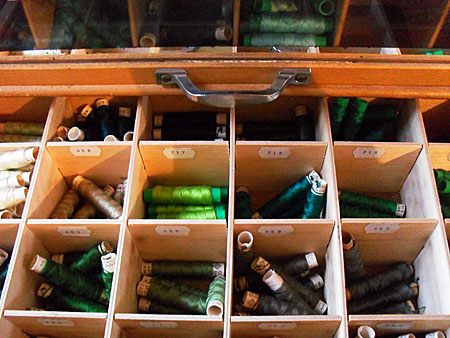 –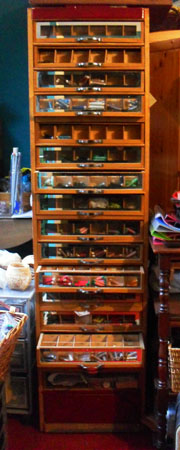 Hierboven waren het allemaal bobijntjes zijde Nm 30/3. Hieronder allemaal zijde Nm 100/3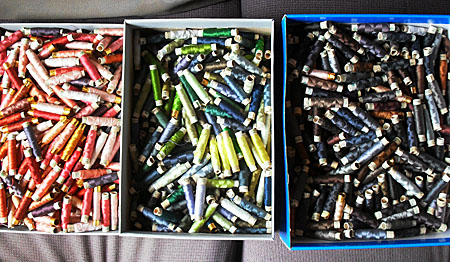 The other way round: good intentions at the ende of the year instaed of the beginning.
Ranging the hundreds of silk bobbins that I collected the previous years.