(English text below)
Er was eens een voetbal, twee vriendinnen en een wijze stad met een iets minder presterende voetbalploeg maar met een schitterend nieuw voetbalstadium.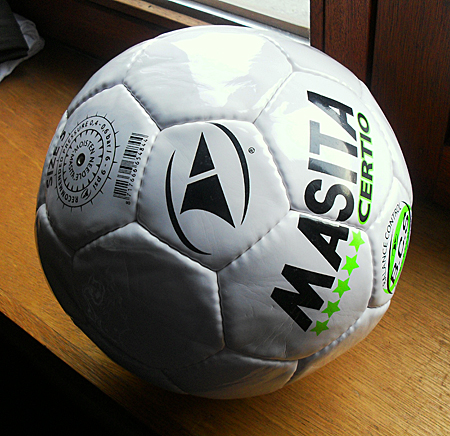 Aan 99 bekende Gentenaars en zelfstandigen werd gevraagd een voetbal te personaliseren ter gelegenheid van de verhuis van het oude naar het nieuwe stadium.
En zoals dat gaat met vriendinnen, steekt de ene de andere graag een (letterlijk) handje toe.
Vandaar, had ik een echte voetbal in huis. Er kwamen draadjes, takken, een soort van een goal, bloemen en vlinders, … en windmolens aan te pas.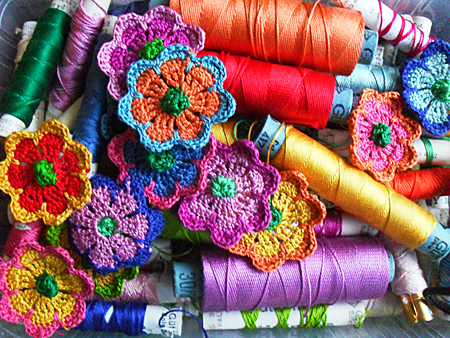 –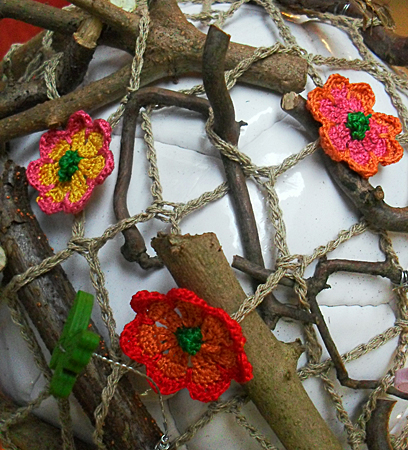 –
–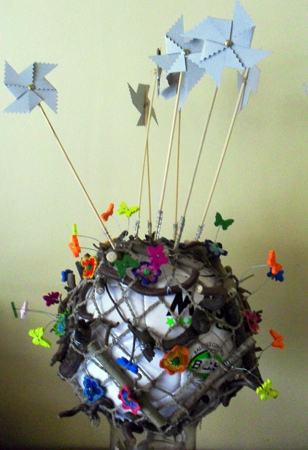 –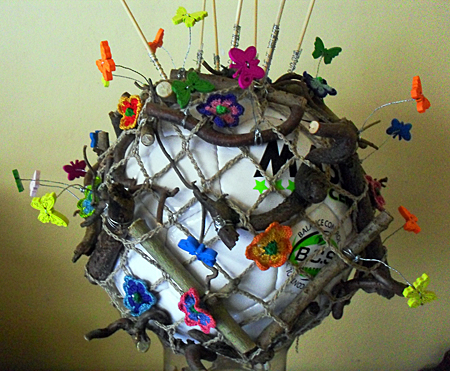 –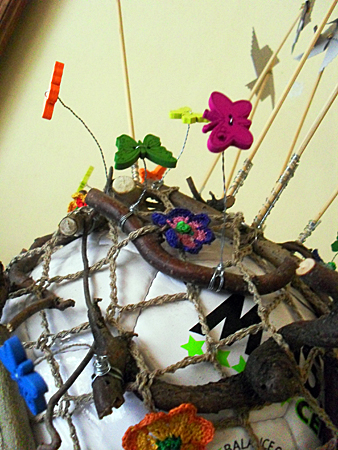 Alle versierde voetballen staan dezer dagen te kijk in glazen containers op het Gouden Leeuwplein (naast stadhuis), de Kouter en op de Zuid (Woodrow Wilsonplein). De moeite om eens een een ommetoer te maken, er zijn er nog leuke bij. (de 'mijne' staat op de Zuid)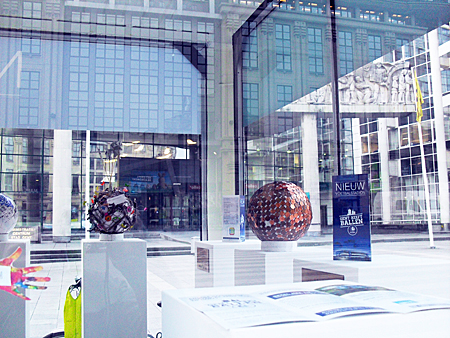 –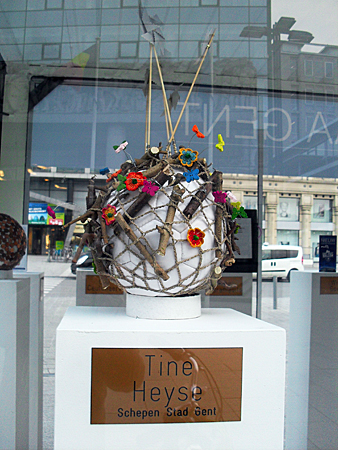 Er is aan de actie ook een wedstrijd verbonden. Meer info op deze website: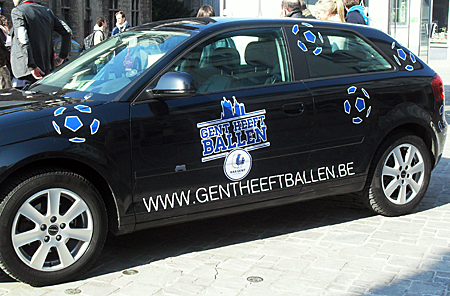 A friend of mine asked me wether I would be willing to pimp for her a real football, which I really loved to do. Our local football club is soon moving to a brandnew stadium and this action is part of the whole moving project.

There are more pimped footballs to see, click here.