(English text below)
De Pachamama mini's (oorbellen) en de Pachamama maxi's (de snoeren met de grote tagua noten) toonde ik reeds eerder.
Vandaag, qua grootte, iets tussenin. Een reeks snoeren met kleine taguanoten, gehaakte kralen en raffiakralen.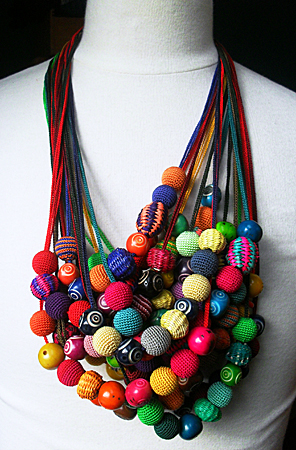 –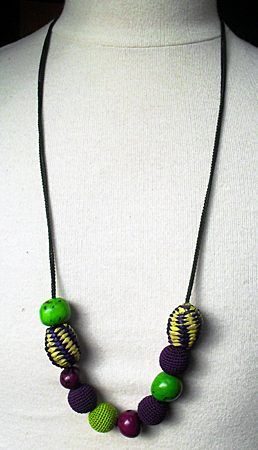 –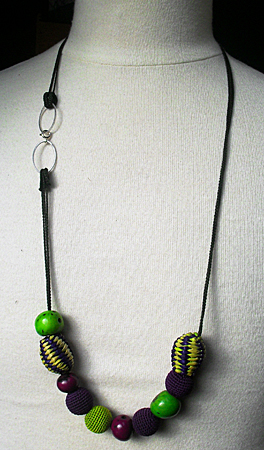 –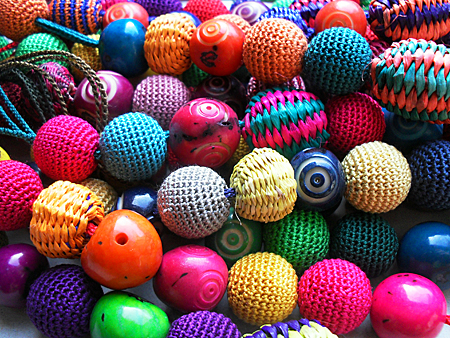 –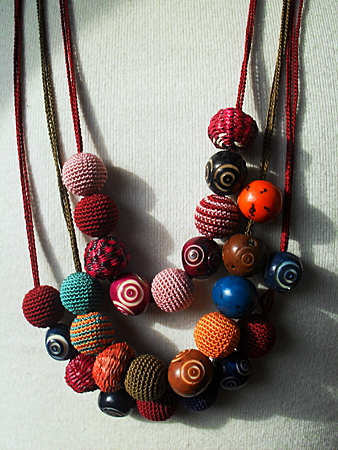 Some more items in my Pachamama collection. I showed you before the large ones (necklaces with big tagua nuts) and  the small ones (earrings). The above necklaces are , as to sizes, somewhere in between.
The materials used are the same: raffia beads, crocheted beads and tagua beads.