(English text below)
De Spaanse avondles is opnieuw van start gegaan, alweer minstens één leuke avond per week 😉 Dus zal er hier af en toe wel een Spaans woord binnensijpelen als ik over de Pachamama collectie bericht.
El mercado artesanal dus … de heerlijke, overvloedige, kleurrijke markten van Latijns Amerika. Gelukzak als ik ben, heb ik er nu toch al een paar gezien.
En ik heb er nu thuis ook eentje gemaakt met mijn kralen, allemaal zaden, noten of vruchten.
–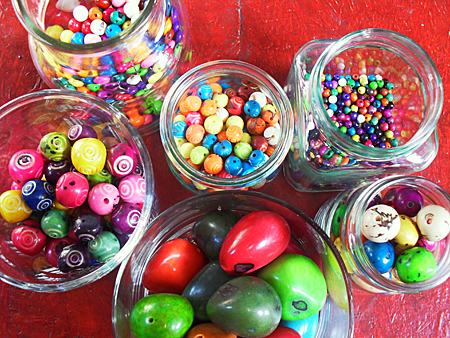 –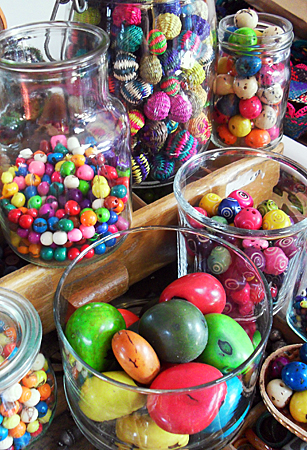 –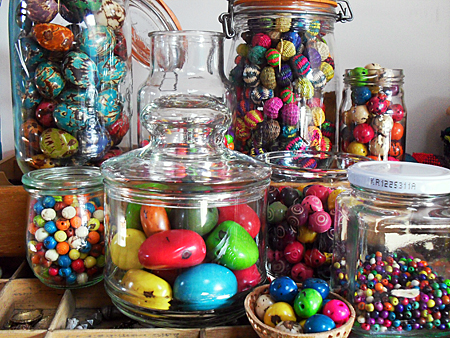 I'm so happy my Spanish evening classes started again, at least one happy evening per week 😉
El mercado artesanal, as you find a lot of them in Latin America. I'm so lucky to have seen some of them these previous years.
And now I have my own little mercado in my workplace: all my natural beads.