(English text below)
Onlangs kreeg ik van een lieve vriendin een lading zijden draadjes van een geheim adresje in een Europese hoofdstad 😉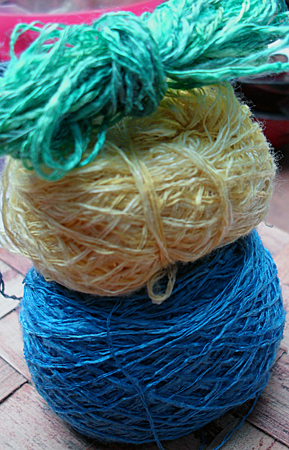 Het is handgeverfde zijde. En om de verfdame in kwestie te kunnen tonen wat ik met haar draden doe, krijgt zij van mij deze speld: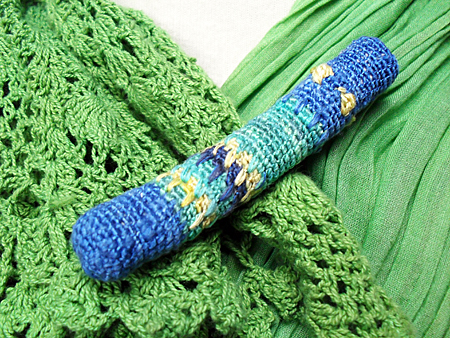 Meteen ook nog wat geëxperimenteerd met texturen: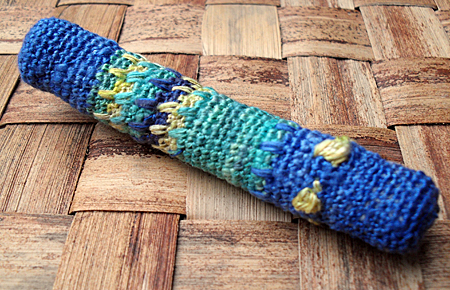 –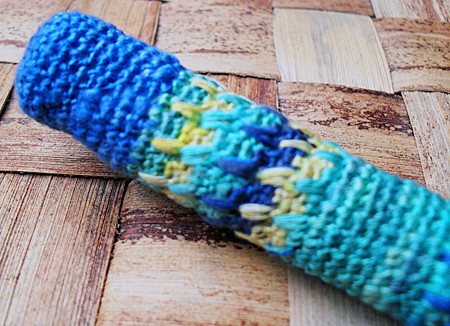 Some time ago I was spoiled with this handdyed silk  thread.
I made another brooch using this thread. It's a present for the lady that dyes this silk  yarn, so she can see what I do with her yarns.
While making this brooch, I tried again to add more texture in the crochet work.