(English text below)
Het is één van de eigen-aard-igheden van mijn halssnoeren geworden, dat je ze vaak op verschillende manieren kan dragen.
In de aanloop naar de African Diva's-African Dreams dubbeltentoonstelling, had ik er nog een reeks gemaakt waar je ook kan mee spelen. Inspiratiebron waren vooral (de kleuren) van de Krobo-kralen. Er zitten ook wat andere  etnische kralen bij uit mijn voorraad( oa Ethiopisch zilver, gerecycleerd glas, …)
Dit is het snoer in zijn geheel: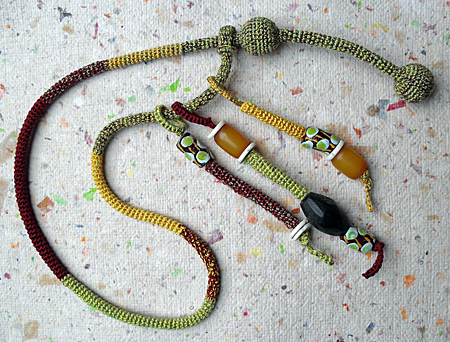 Je kan het op twee lengtes dragen (de twee bolletjes kunnen beide dienen als slotje). En je kan het slot gewoon achteraan dragen , of het slot mee opnemen naast de slingertjes met kralen.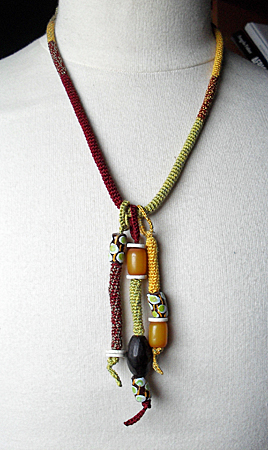 –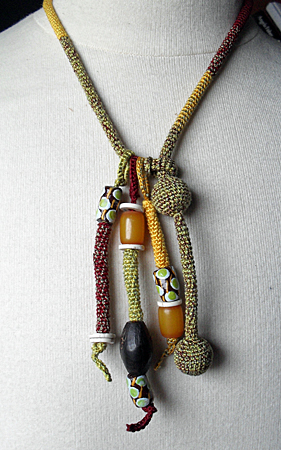 Hier zijn er nog meer: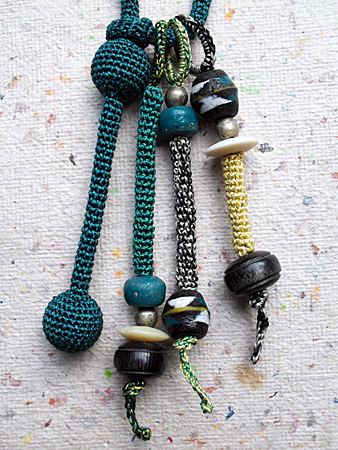 –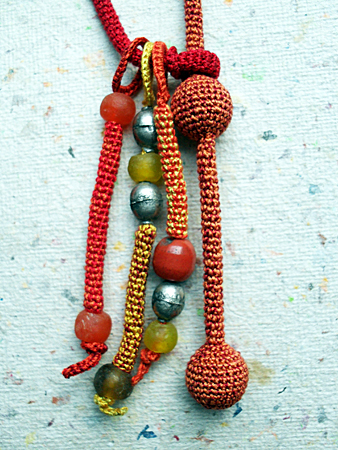 –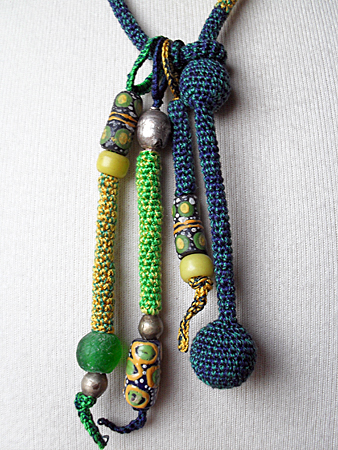 –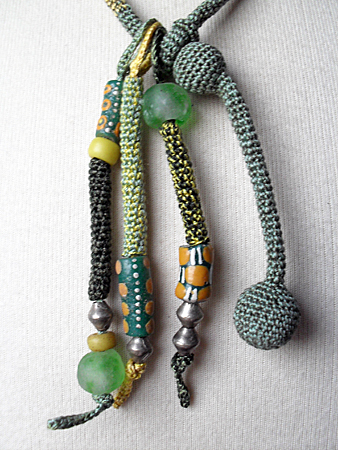 –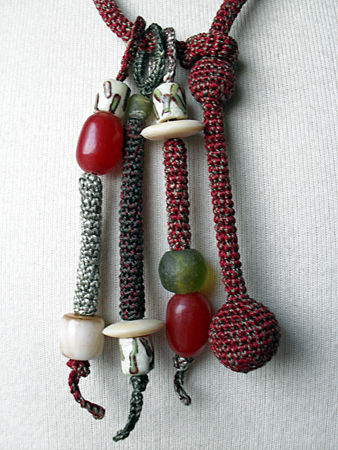 –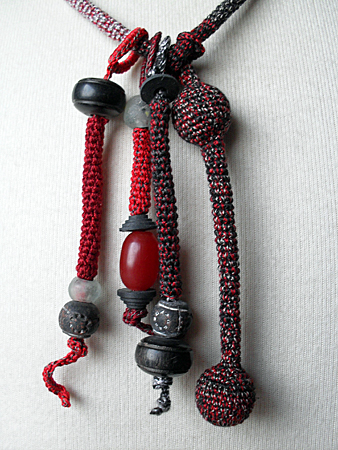 It is one of one of the 'trademarks' of my necklaces that you can wear them in several ways.
In the weeks before the African Diva's – African Dreams exhibition, I made a series inspired by my collection of Krobo-beads adn some other ethnic beads of my stash.

You can see on the above pictures the various ways to wear such a necklace.