(English text below)
Ik vind het leuk aan mijn kleren, ik vind het ook leuk aan mijn juwelen: er mee spelen, ze dragen op verschillende manieren.
Deze bij voorbeeld: een lang snoer (bijna twee meter). Ook de kleurschakeringen zijn een speeltuin, telkens andere zijdecombinaties (draadje cordonnet met draadje stikzijde).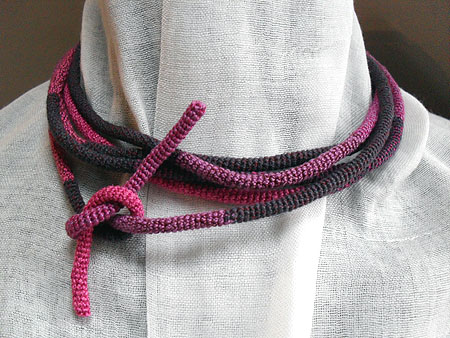 –
–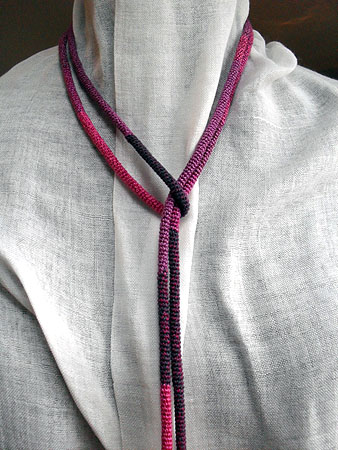 –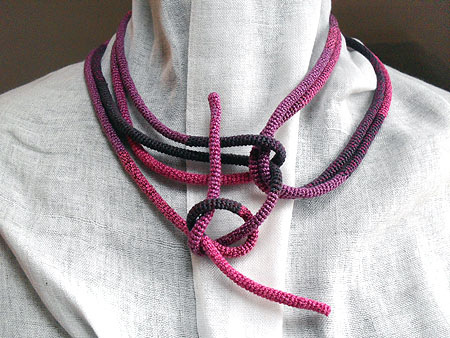 –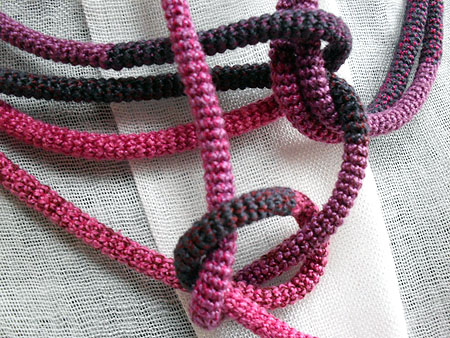 I like it both in my clothes and in my jewellery: that you can wear it several ways. As you can see in this necklace: it's a long simple tube (about 2 metres), with lots of colour shades (cordonnet mixed with sewing silk). To be worne in very many ways.