(English text below)
Eén van de ringen uit dit bericht, stond op de Frontpage van Etsy. Met goed gevolg: belangstelling uit New Orleans!
Ik heb er dus nog een aantal gemaakt: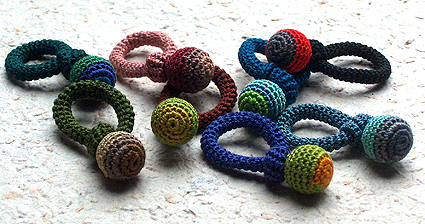 En ik kan dan natuurlijk niet stoppen. Hoewel ik niet echt een setjes-madame ben, toch een paar ensembles gehaakt: oorbellen en ring assorti!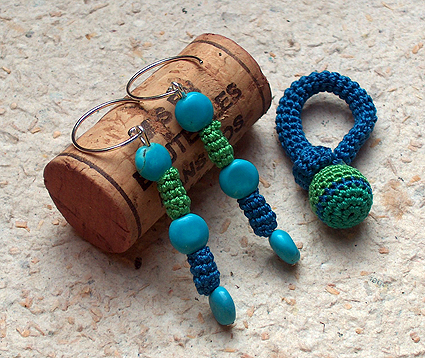 Want die staafjes oorbellen laten me ook niet los. Zeker niet nu mijn kralenvoorraad weer wat is aangedikt na het Economy Bead Weekend bij Zahia.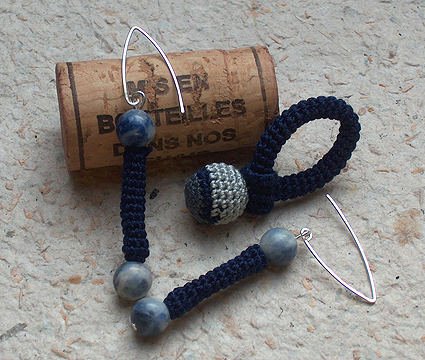 Een andere bron om mijn kralenvoorraad aan te dikken: snoeren verknippen die mijn moeder 'afdankt'. Deze aquamarijn is daar het resultaat van.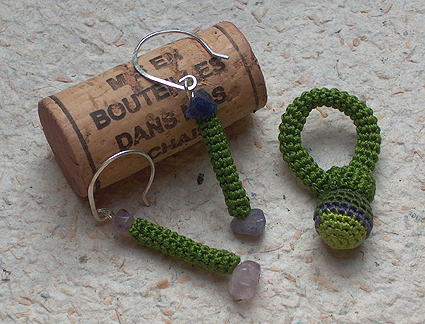 One of the rings of this blogpost, made it to Etsy's Frontpage. With succes: I got an interesting mail from New Orleans.
So I continue crocheting rings: I just love it to play for hours with all these different colours and picking out those that match best.
I'm not really into jewellery sets myself, but I did crochet these earring/ring sets. Again a great pleasure to combine threads and beads.
And now back into my garden, enjoying a really beautiful automn sun!