(English text below)
Nog tot het einde van de Gentse Feesten, kan je in het Augustijnenklooster in Gent (Margrietstraat) een overzichtstentoonstelling  bezoeken van het  werk (kledij, juwelen, schilderijen)  van  Kaat Tilley . Een eerbetoon aan deze veelzijdige artieste.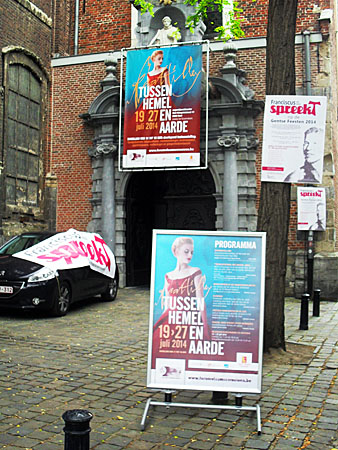 –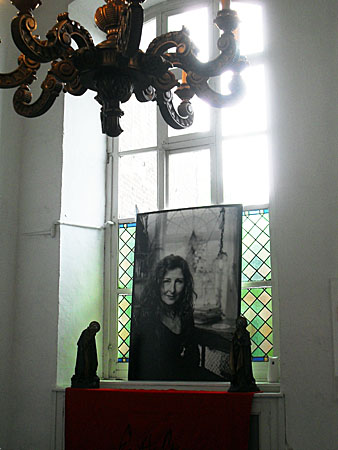 De tentoonstelling, onder de titel 'Tussen hemel en aarde' , is georganiseerd door het Forum van Vlaamse Vrouwen. Klik hier voor meer info. De tentoonstelling is doorlopend open (en gratis bovendien), nog tot 27 juli as. Daarnaast is er ook een aanbod van geleide modewandelingen of bezoek aan het klooster.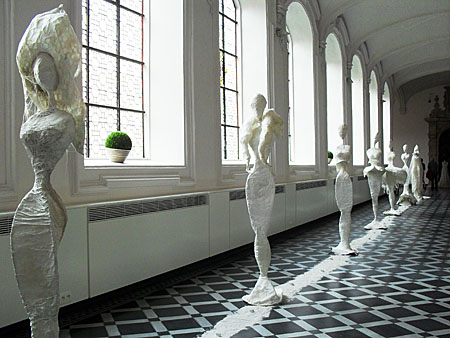 –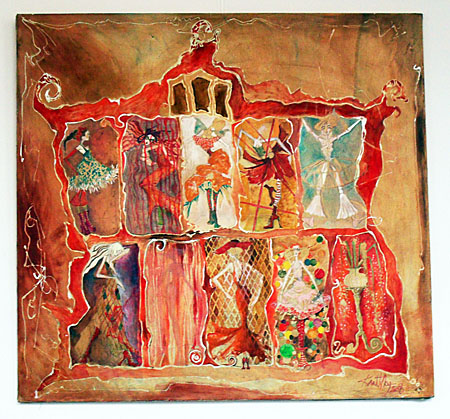 –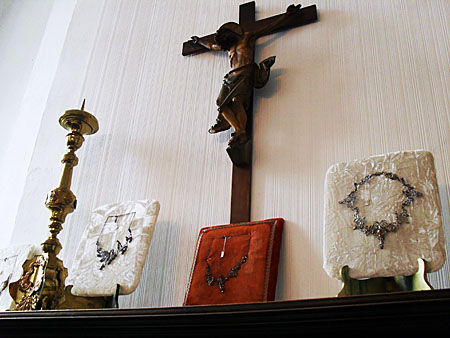 –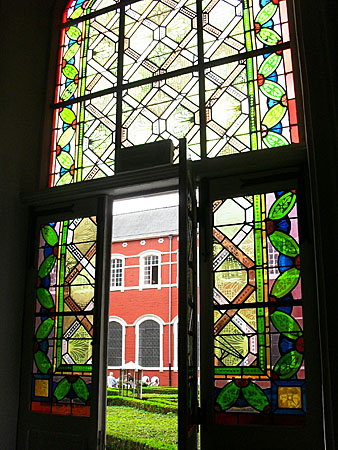 –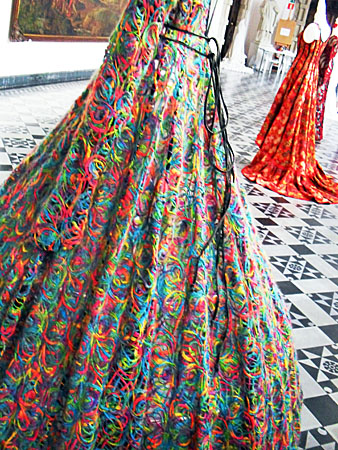 –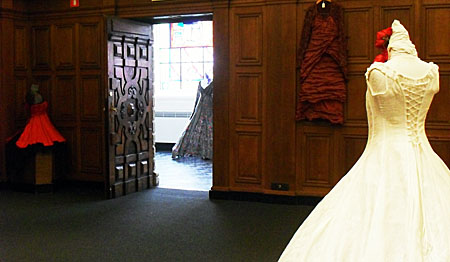 –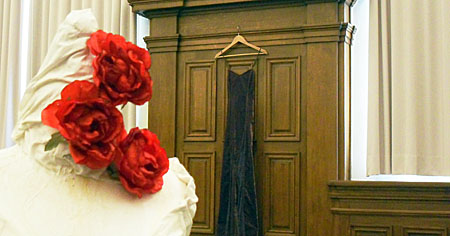 –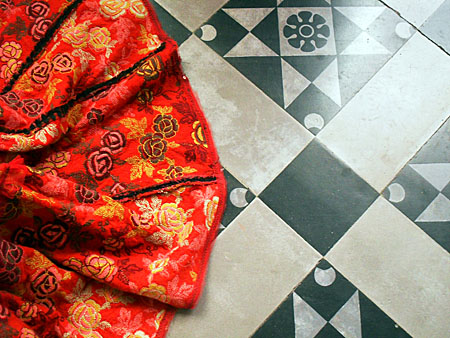 –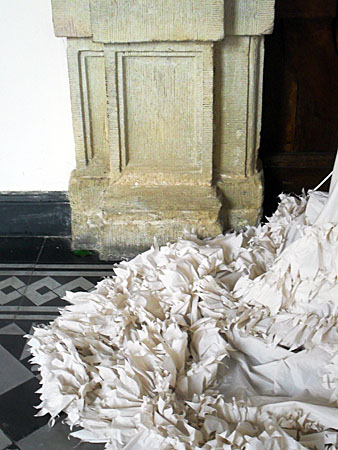 Above some pictures of an exhibition featuring the work of fashion designer Kaat Tilley (she died two years ago). The exhibition runs during the Ghent festival until July 27th.
En op weg naar huis, deze vrolijke fluitiste in een heerlijke gehaakt jurkje … helemaal Gentse Feesten! 🙂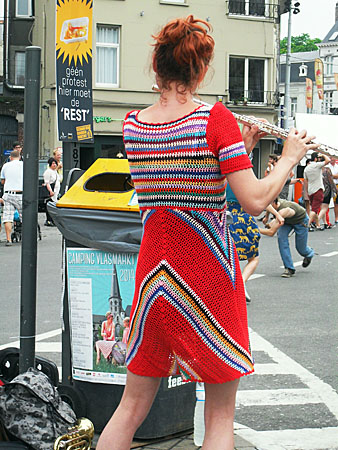 –