(English text below)
Nog steeds fris genoeg om sjaals te haken … in mijn hoofd broeden wel plannen voor lente- en zomerversies.
Eentje die er op het eerste gezicht 'gewoon' uit ziet, maar toch iets bijzonders heeft nl de manier om hem te sluiten. Het idee komt uit een Noro-haakboek. Ik vind het wel aangenaam dragen op die manier en 't is ook warm.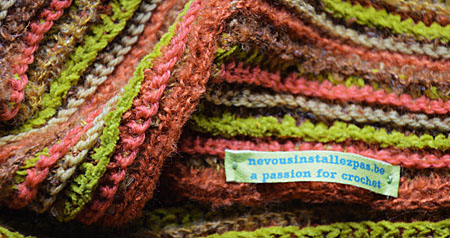 –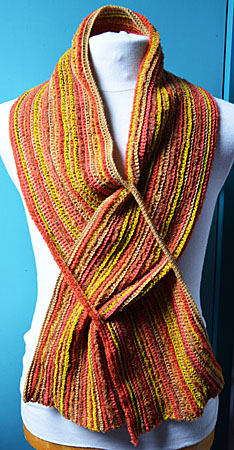 –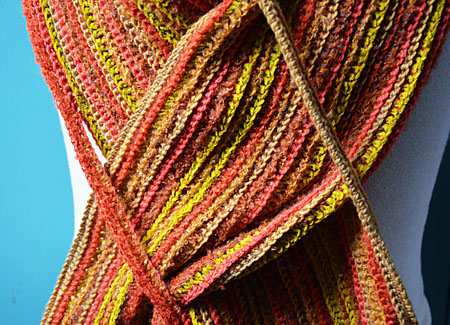 –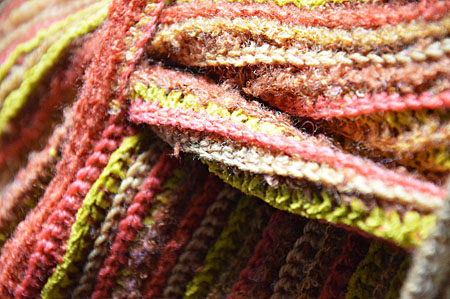 –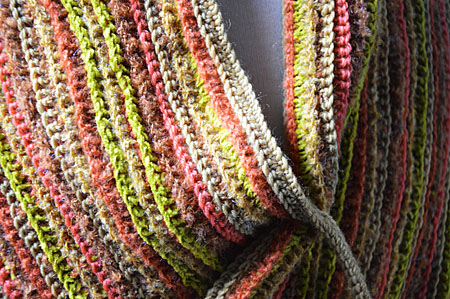 –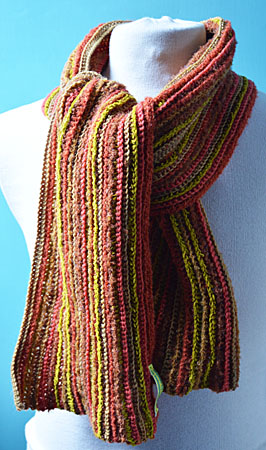 Above my newest scarf, inspired by a Noro-pattern. At first sight, the scarf looks quite ordinary. But it has a special way of wearing it, which I like.