(English text below)
Ik haak nu ook al in het Spaans 🙂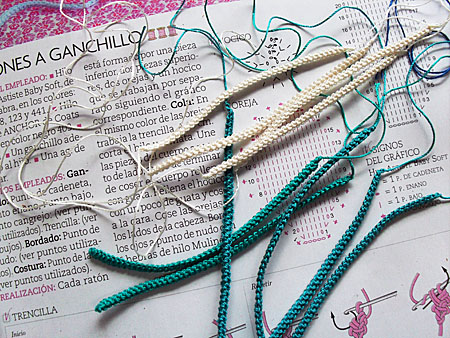 Zo zie je maar dat alles inspiratie kan zijn. Het ontwerp in het Spaanse handwerktijdschrift is bedoeld als staart van een knuffelmuis. Ik gebruikte de staartjes als onderdeel van een oorbelontwerp.
Uiteraard eerst in rood/wit voor de 'tinto o blanco'-collectie.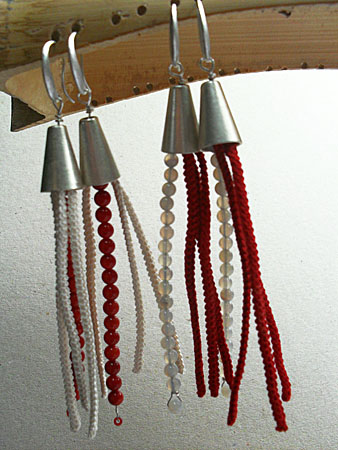 En er volgen nog meer kleurtjes!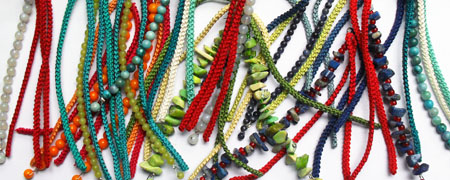 When I was in Madrid last month, I bought a craft magazine. The design you see above was intended as the tail of a mouse, it inspired me for an earrings design.