Gent, MIAT, 1 maart 2015, het eerste Belgische festival rond eerlijke mode.
We waren met zo'n 2800!
Voor wie er niet was, hieronder de link naar het item in het VRT-journaal van 01/03/2015
http://deredactie.be/cm/vrtnieuws/videozone/programmas/journaal/2.37811?video=1.2255969
en het AVS-journaal van 02/03/2015
http://www.avs.be/avsnews/fair-fashion-event
En een paar foto's van de workshop T-shirt yarn die ik zelf gaf.  Het was maar een uurtje, net genoeg om garen te leren knippen van T-shirts met zijnaden en rondgebreide T-shirts. Toch nog even kunnen tonen hoe je er kan mee haken.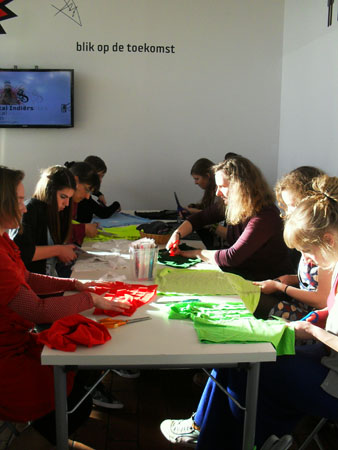 –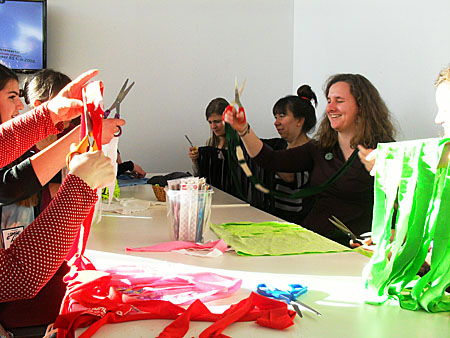 –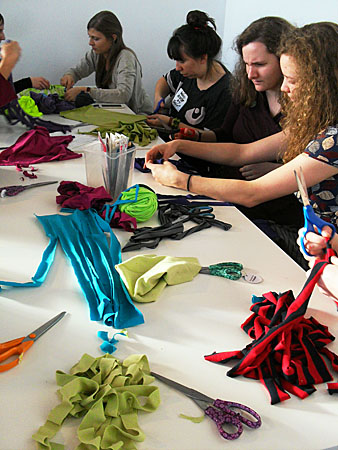 –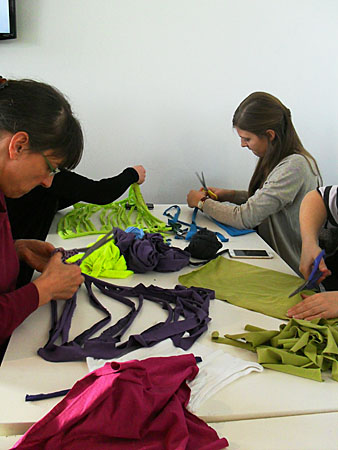 Above two links to newsitems on the Fair Fashion Fest in Gent last Sunday. And some pictures of the workshop T-shirt yarn I gave myself.