(English text below)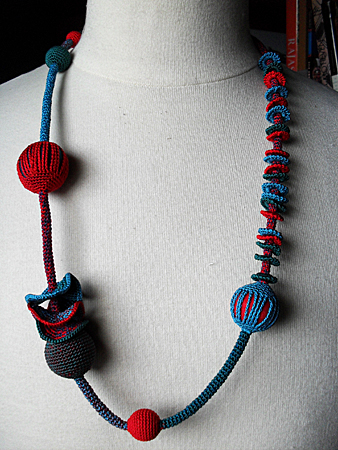 Rood en turquoise combineren goed samen. 't Lijkt wel of koraal en turquoise voor mekaar geboren zijn, en dat al sinds eeuwen (Tibetaanse kralen, Indiaanse juwelen, …)
Ik zie de combinatie van die twee ook vaak terugkomen tijdens de workshops.
En nu mijn voorraad zijden cordonnet haast grenzeloos lijkt, waag ik me ook eens aan een koraalrood/turquoise halssnoer.
't Is er eentje voor de Silk ' n Things reeks – er zitten twee vilten kralen bij.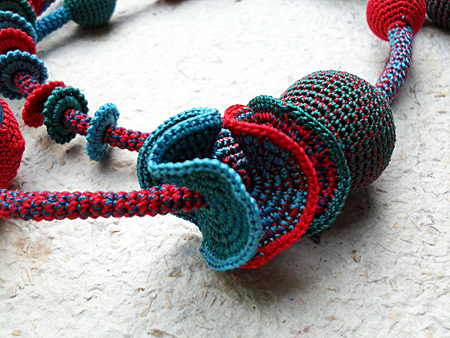 –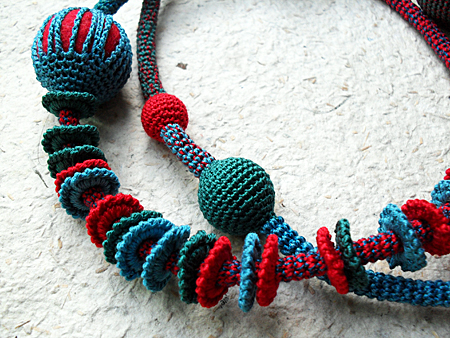 –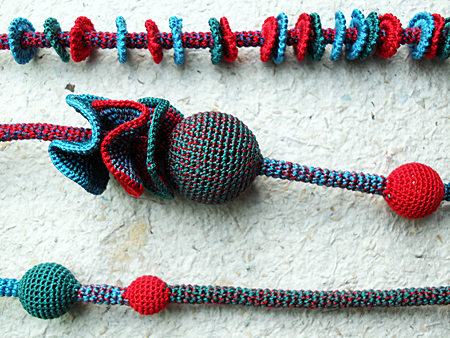 –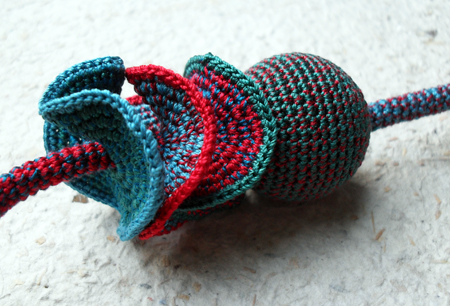 –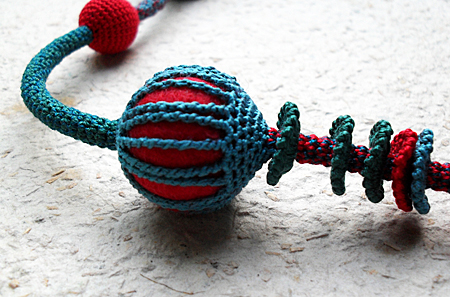 Coralred and turquoise are two colours that combine very well ,and that  since ages (cf Indian en Tibetan beading).
I also see returning this colour combo during the workshops I'm giving.
So, I tried out this colour combo as well. Thanks to my big silk cordonnet reserves .. I have no colour use restrictions at this moment 😉