(English text below)
Het is al van juni 2010 geleden dat Marie en ik mekaar troffen in Brussel en zij mij een aantal schitterende bronzen kralen meegaf. Opdracht: gebruik deze Yoruba-kralen in een bruidsjuweel.
Het pakketje bleef liggen, de inspiratie kwam niet onmiddellijk. Zou ik witte zijde gebruiken of wat anders? Heel fragiel of juist goed opvallend? … Het is iets geworden met witte zijde en wit papieren garen.
Zoals in de collecties van de grote modeontwerpers, is ook bij mij de bruid het sluitstuk van mijn African Diva-collectie. Maar Afrika zal me blijven inspireren, dat is nu al duidelijk!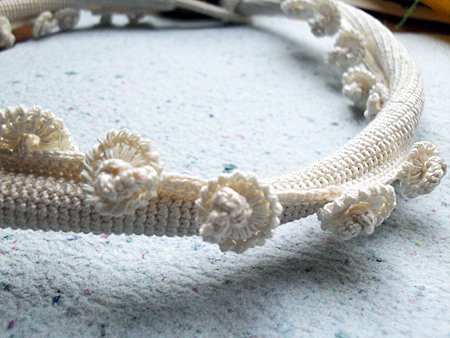 –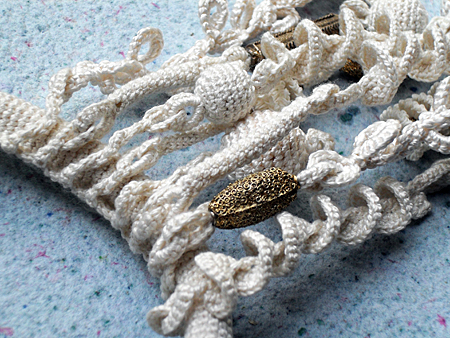 –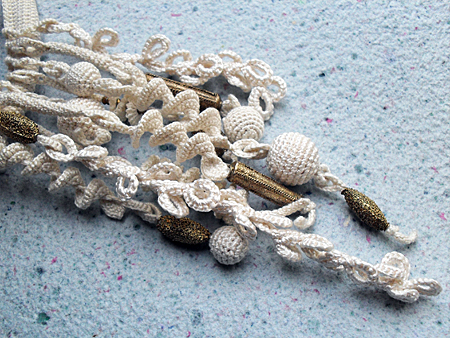 Dit witte feestelijke snoer kan ook als bruidskroontje gedragen worden. Mijn zoon heeft de onderstaande prachtige  foto's gemaakt om dit te illustreren.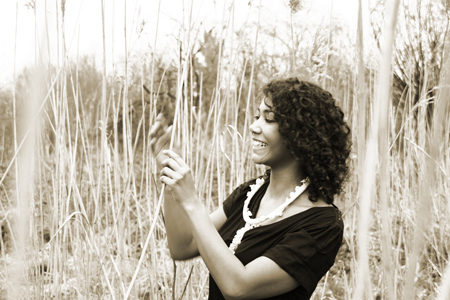 –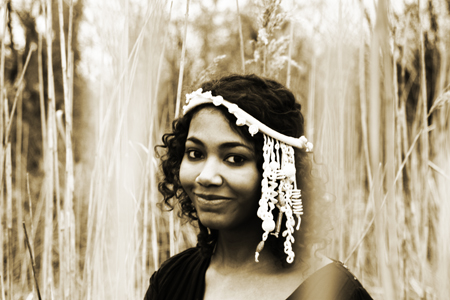 Deze zwart/wit  foto's heb ik inmiddels ook al laten vergroten. Ze zullen hier te zien zijn: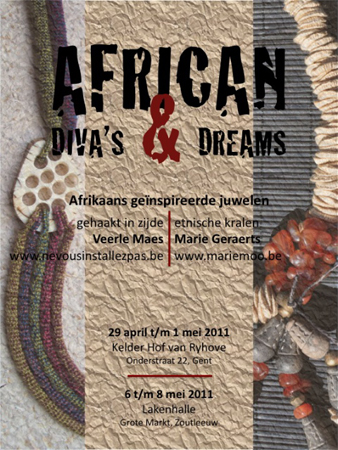 WELKOM!!!
This bridal necklace is the last one in my African Diva's collection. Like it goes with all grand couturiers, the bride closes the show.
These bronze Yoruba-beads are a present from Mariemoo. I got them in June last year, with the following message: use them in a bridal jewel.
It took some time before the inspiration came, but here it is.
The black and white pictures were taken by my son. They illustrate the two ways he necklace can be used.