(English text below)
De African Diva's collectie ligt al even achter mij, maar mijn liefde voor die inspiratiebron en materialen blijft overeind. Ik probeer mijn goesting om Afrikaanse kralen te kopen wat in te tomen, maar er zijn toch vondsten die ik echt niet kan laten liggen.
Ik laat mij heel  graag nog wat drijven op de African flow 😉
Het is een lang snoer geworden, een lint als het ware … alweer eentje om eindeloos mee te spelen. En ik heb zin in meer, veel meer.
Voilà , een fotoreeks:

–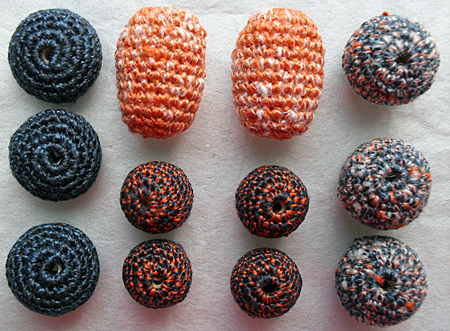 –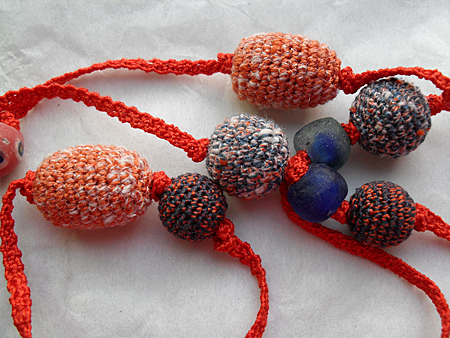 –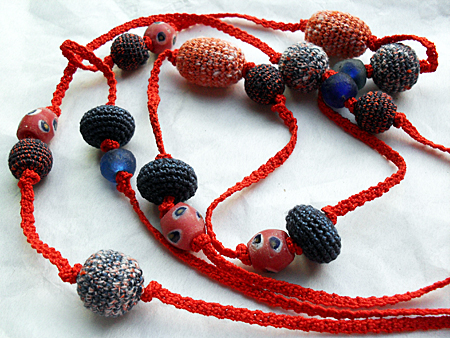 –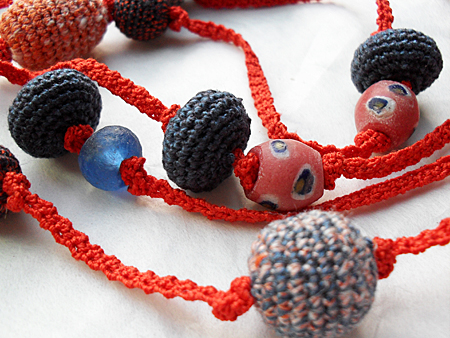 It's some months ago now that I kind of finished my African Diva's collection. The inspiration and the materials still tend me a lot. I can not withstand buying African beads 😉
So, here is a simple long necklace. I used Ghana Krobo beads and some beads of recycled glass. It's the colours of the Krobo beads that decided on the materials I used for the crochet part.